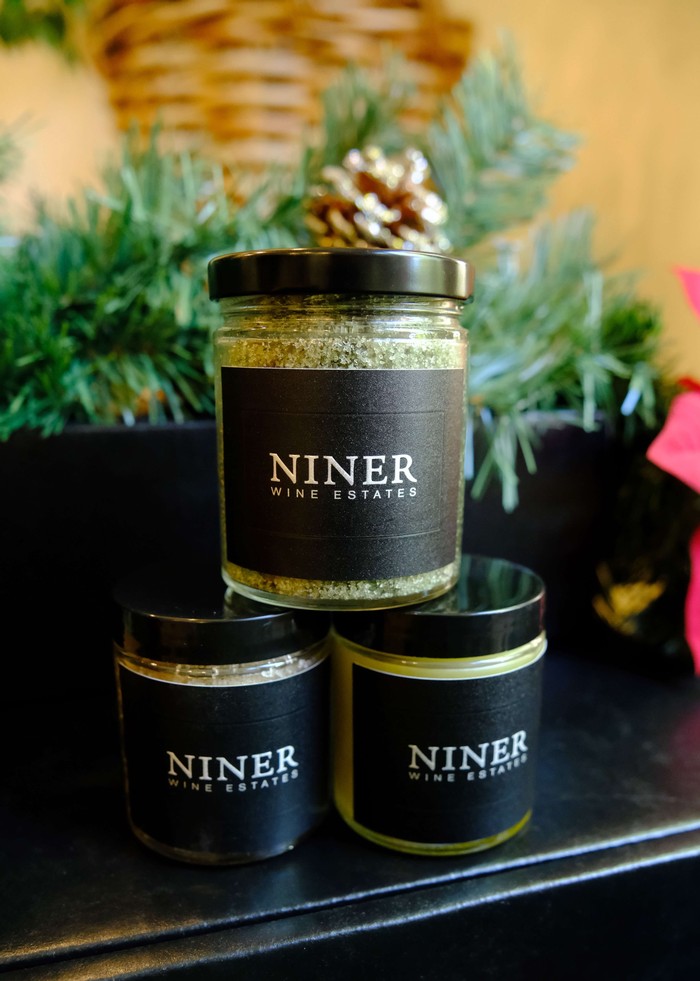 Garden & Culinary Trio
An Estate Salt, Salve & Scrub
Throughout the year our Estate Horticulturist Fiona crafts handmade products from and inspired by our garden. This gift box includes three of our most popular products, perfect to gift as a set or divide and pair with a bottle of your favorite wine.
Cardamom Coffee Sugar Scrub - Joebella coffee, organic sugar, coconut oil, sea buckthorn, cardamom, chamomile, vitamin E oil
Garden Salt - Big Sur sea salt, nettle, smoked tomato, summer savory
Olive Oil Salve - Shea butter, vitamin E oil, lavender, bergamot, mint
This will ship in a black gift box separate from other items you order; products will arrive wrapped in tissue paper to protect them during transit.