September 12, 2017 | Wine News
2017 Harvest
the beginning of september turned what was lining up to be a perfectly normal vintage into a challenging one after Mother Nature threw us a serious curveball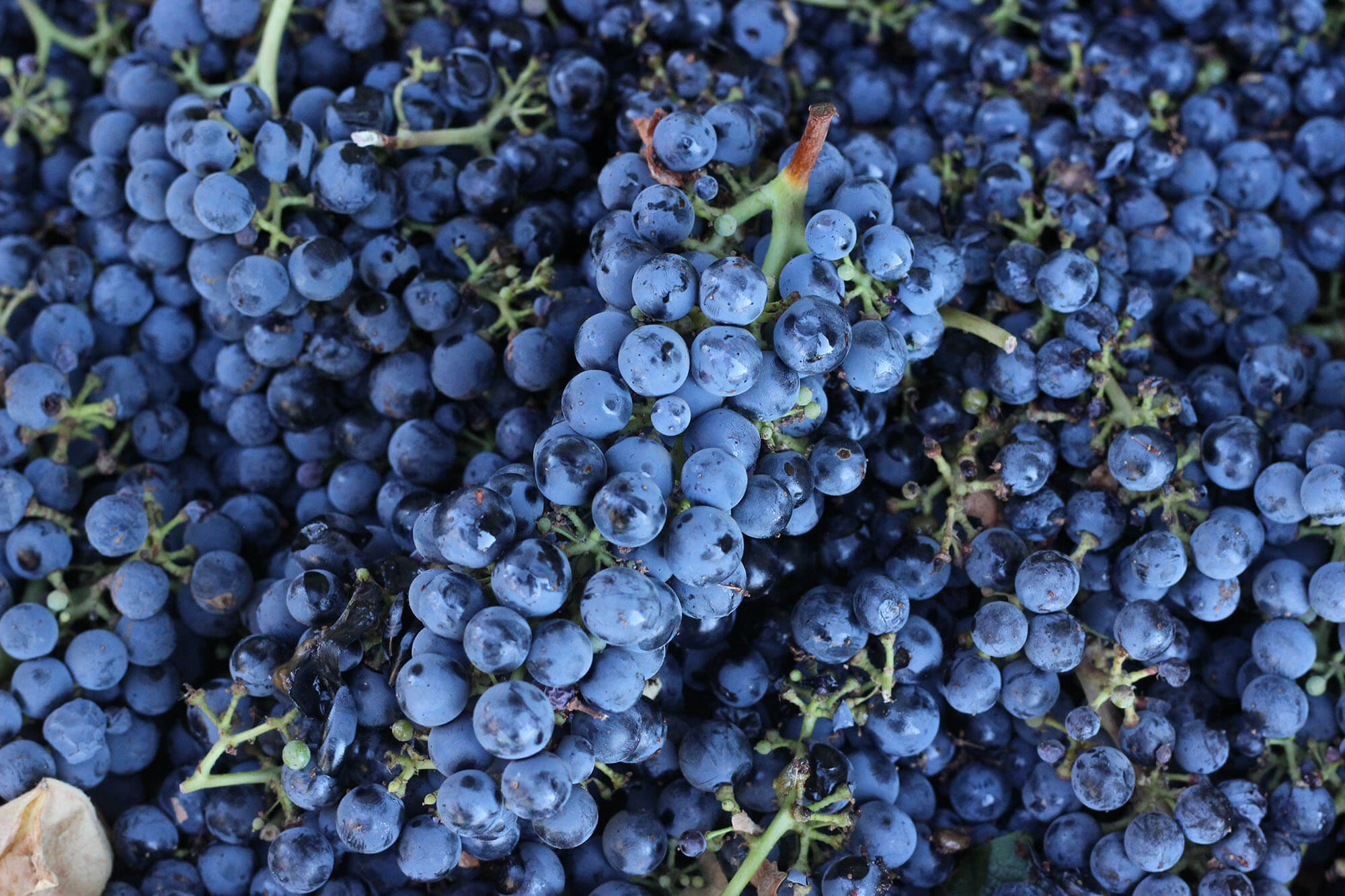 Heavy rains in the early season and mild weather throughout the summer had us prepared for a 'normal' vintage after lower than average yields in 2015 and a very early start to harvest in 2016. What caused the changeup? During the last week of August a massive heat wave rolled through the Central Coast (we haven't seen one like this in 8 years) and we saw some scattered rain showers. Specifically:
· Starting Monday (8/25), temperatures broke 100 and didn't let up for 7 days
· We hit 100+ every single day - topping out on Saturday at 112
· Our vineyard in the Edna Valley, Jespersen Ranch, saw scattered rainstorms on Friday, Sunday & Monday; and both Heart Hill Vineyard & Bootjack Ranch in Paso Robles saw rain on Sunday
Of the two weather events, the heat had the most significant impact resulting in the acceleration of some, but not all, elements of the ripening process. The higher temperatures caused sugar levels in the grapes to rise to a point where we need to harvest them sooner than originally planned - ideally we would have let them hang for a couple more weeks in order to develop more flavor.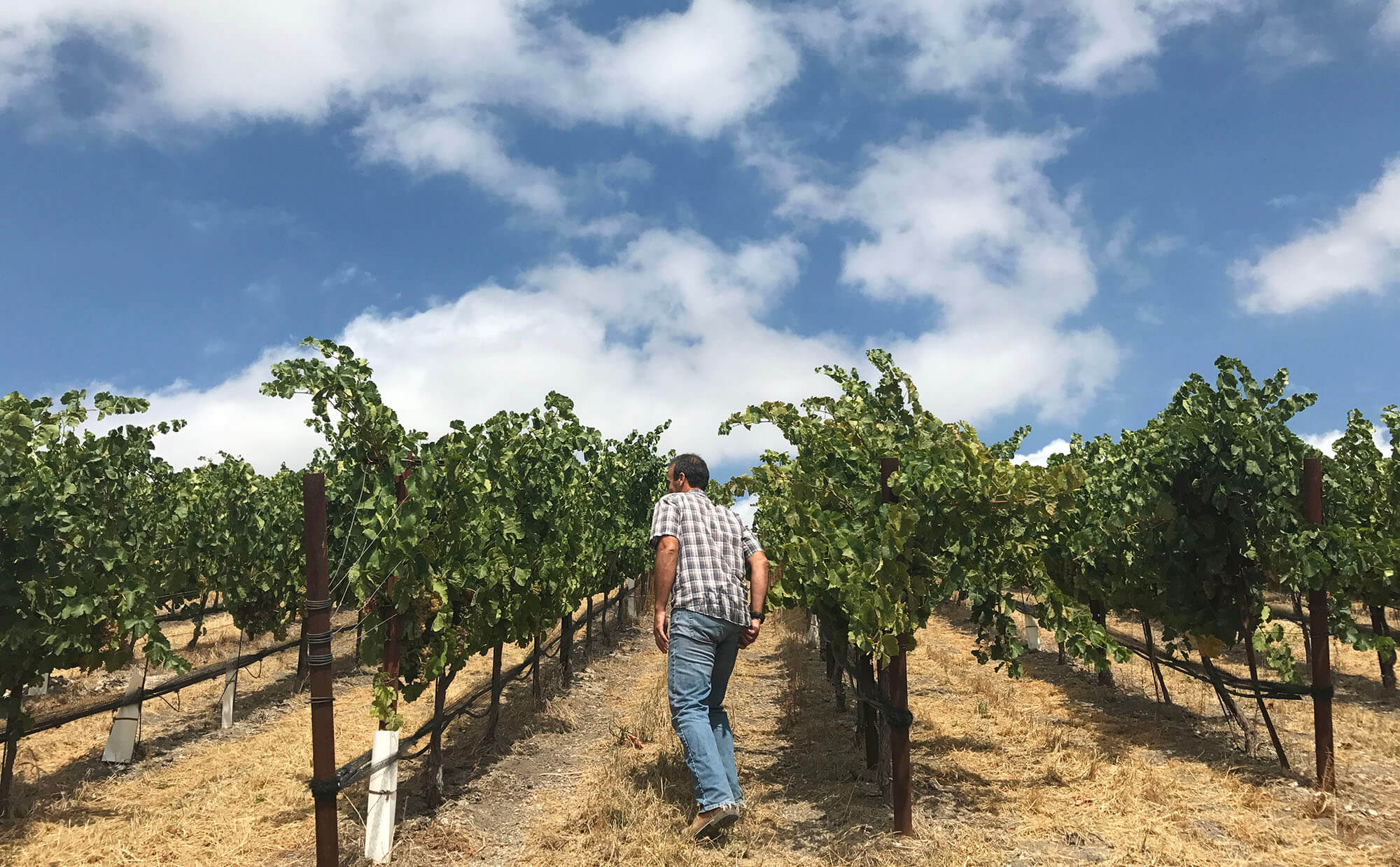 winemaker patrick muran walks our marsanne block to assess scheduling a pick
We made the decision years ago to own & farm all our vineyards, and this philosophy means that during a difficult harvest like this year's we have real boots on the ground doing daily inspections of our vines. We firmly believe that quality wine comes from having complete control of the winemaking process - from the vineyard and into the winery - and this vintage is an even larger testament to that philosophy.
The bottom line is that a challenging vintage does not necessarily mean a bad vintage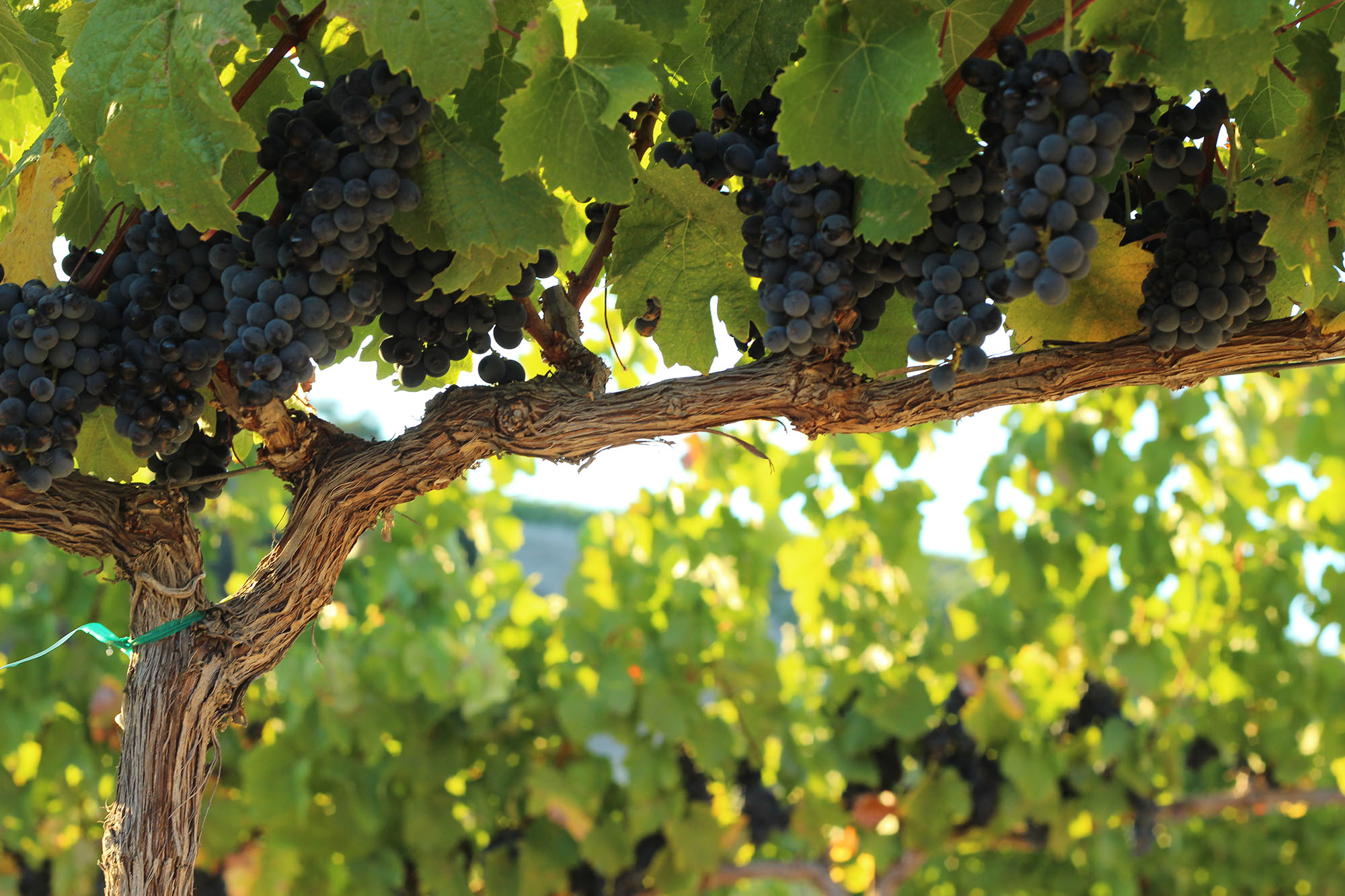 The interesting part of farming three different vineyards is that we are seeing a variety of impacts on the fruit due to the strange weather, but they're not all bad. In fact, many of our blocks are thriving despite the aggressive weather. Our Chardonnay and Pinot Noir at Jespersen Ranch look wonderful and we're still seeing great quality at Heart Hill in our Syrah and Cabernet Sauvignon blocks. In addition, there are ways of mitigating any adverse effects caused by the heat during fermentation and barrel aging and we are lucky to have a hardworking, creative & experienced team tackling this year together.
So far we've harvested about a quarter of our expected crop for the year. We've picked nearly all of our Pinot Noir & Chardonnay from Jespersen Ranch and have brought in Merlot, Syrah, Cabernet Sauvignon, Marsanne & Roussanne from both Heart Hill Vineyard & Bootjack Ranch. Up next we're going to see Albarino, more Cabernet Sauvignon and more Syrah headed our way. Be sure to follow us on Facebook and Instagram for day-to-day reports of how the season is progressing!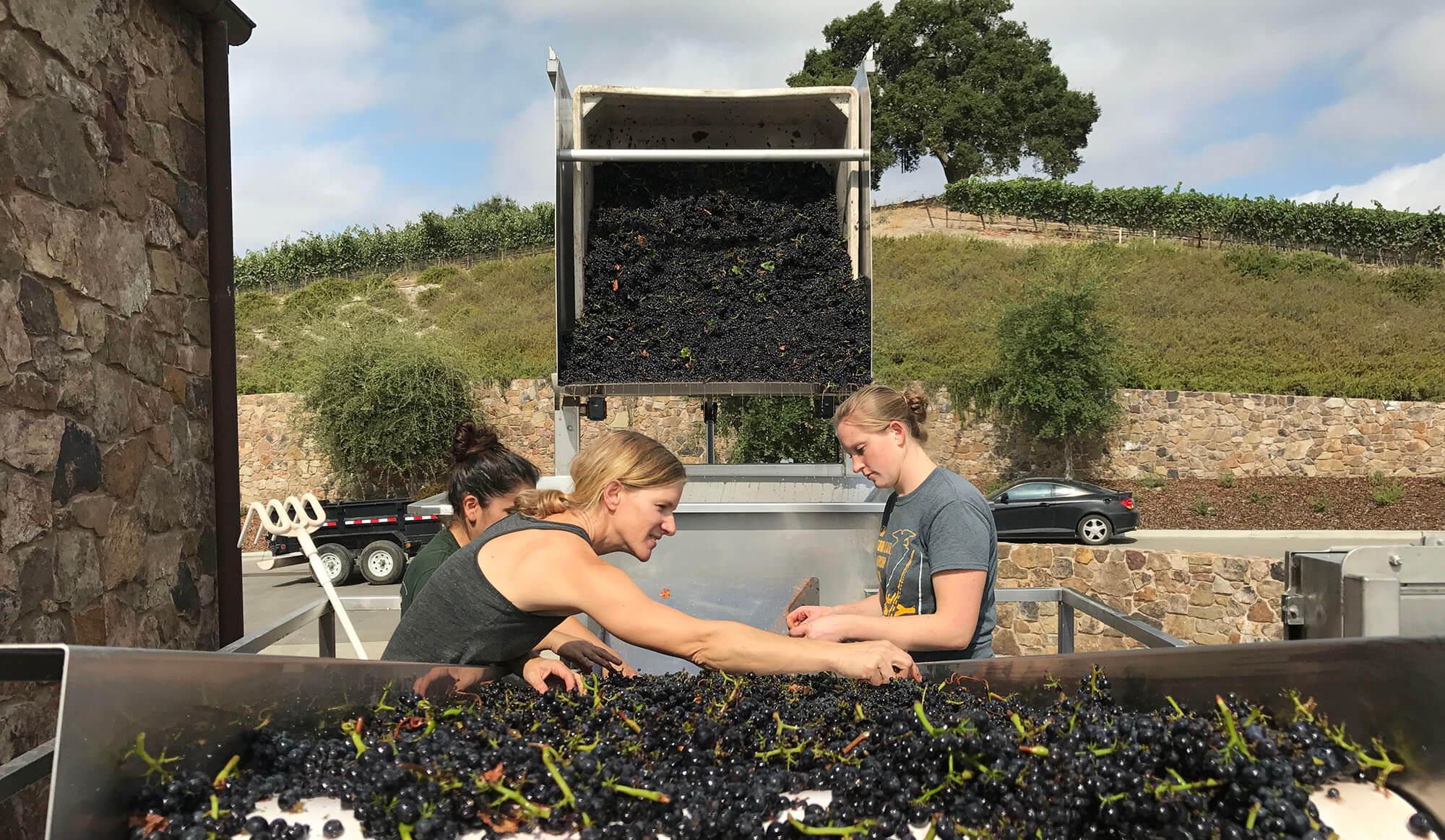 winemaker molly bohlman on the sorting line picking out perfect clusters of pinot noir
The beauty (and frustration) of growing grapes is dealing with Mother Nature's curveballs.
Starting this week we are bringing in as much fruit as we can from across all three vineyards and from here on out we expect this Harvest season to be fast & furious. We encourage anyone traveling to visit us over the next few months to book a Winery Tour and experience the excitement of Harvest for yourself! We offer Winery Tours Friday – Sunday and daily by appointment. Tours run for an hour and a half and include a vineyard lesson, complete tour of our SIP Certified and Solar Powered Winery, plus barrel and/or tank samples before a normal tasting flight. Reservations and more information are available here »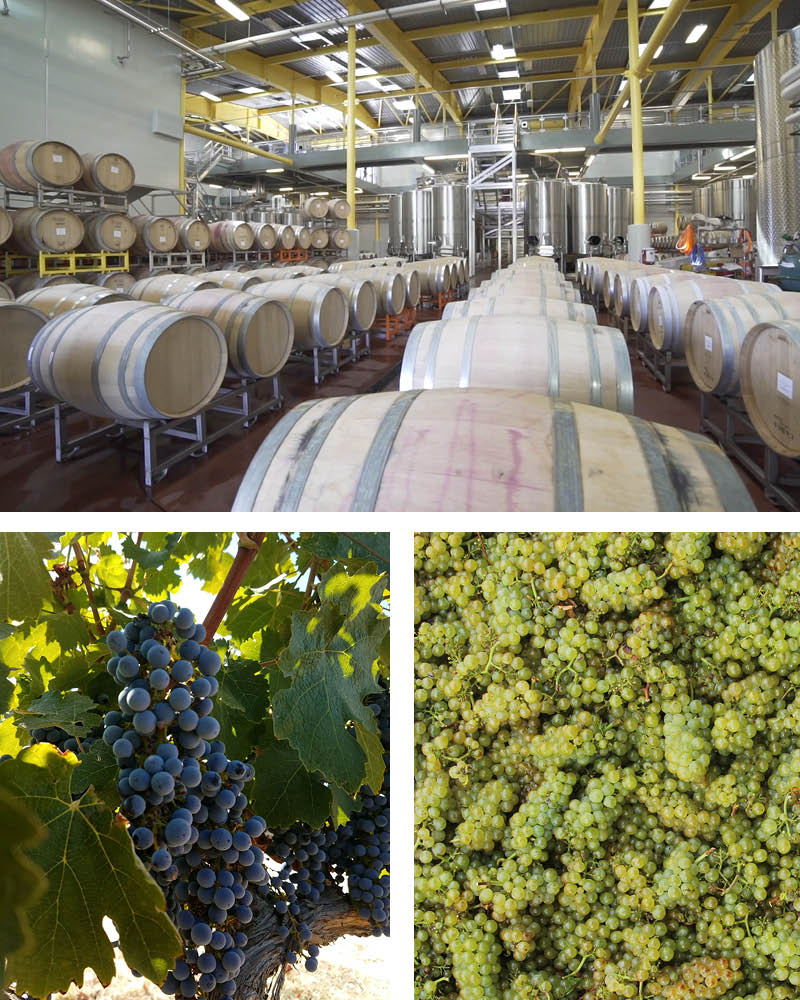 barrels in our winery along with some cabernet sauvignon ripening on the vine and freshly harvested chardonnay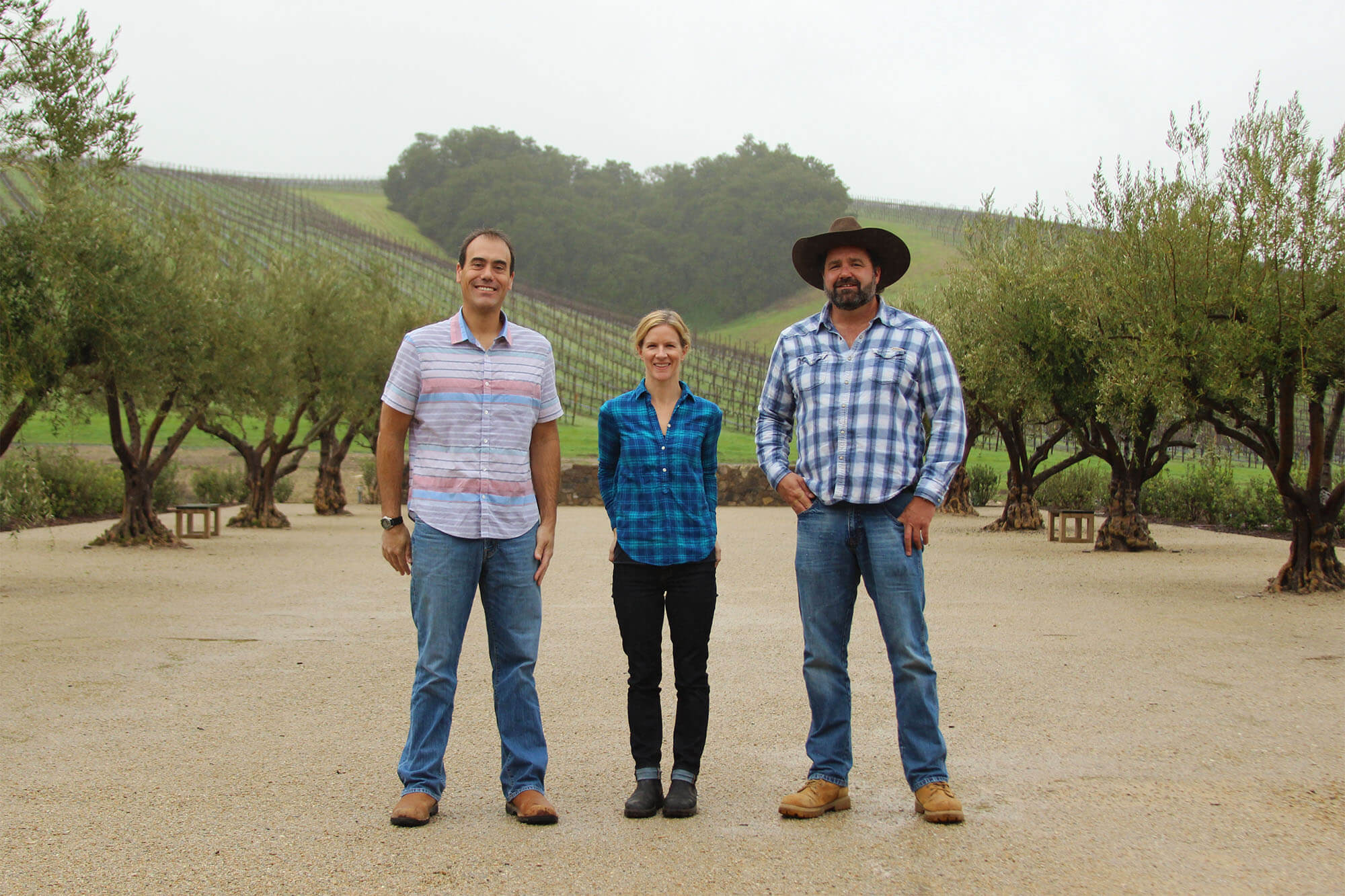 winemaker patrick muran, winemaker molly bohlman and vineyard manager jason yeager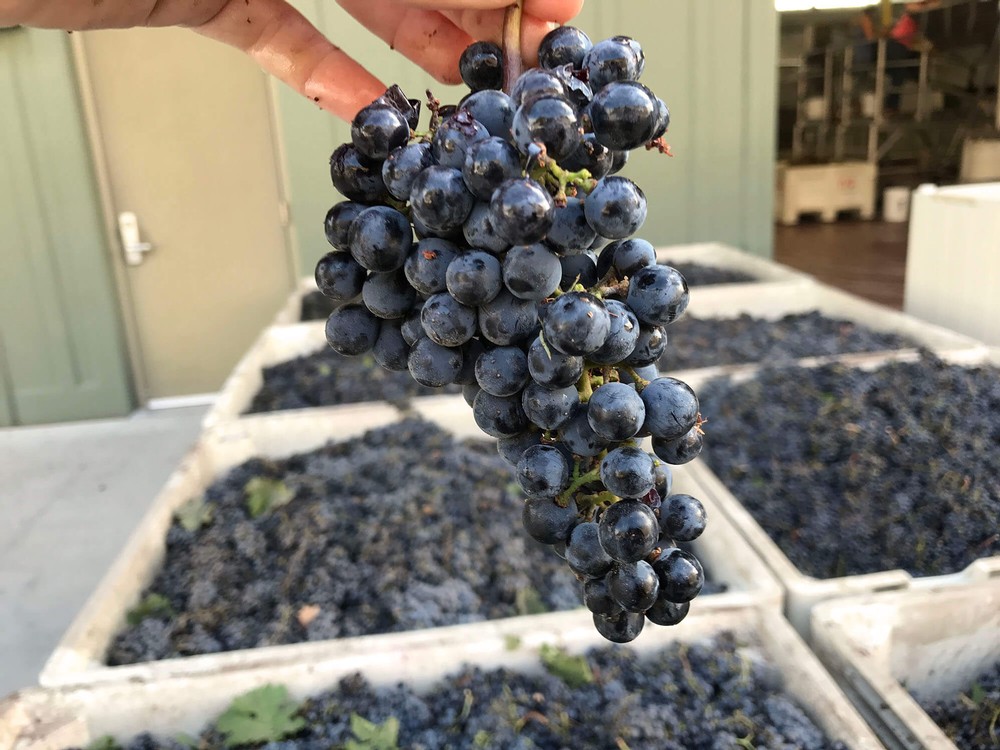 the first of our heart hill cabernet sauvignon from 2017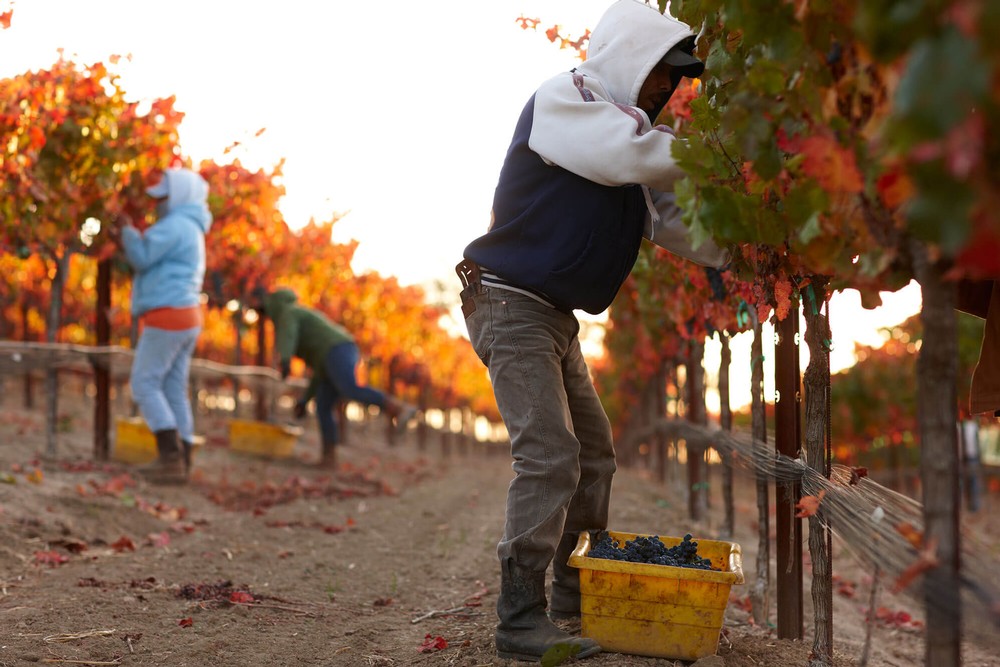 harvesting grapes by hand in the early morning hours to preserve fruit integrity