August 10, 2021 | Wine News
Summer Newsletter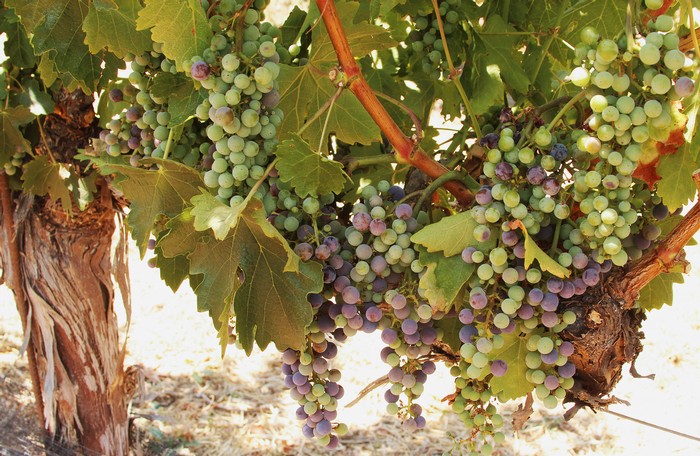 Veraison in the Vineyard
Veraison (veh-ray-zohn) is the time when grapes start to change color – from green to golden in white varietals and from green to purple in red varietals. This year, that transformation is coming a little later than normal, which means we're likely looking at a later start to our harvest season.
Not to fret though - the 2021 vintage has been exciting and the vines look fantastic. We are seeing a very healthy fruit set despite receiving little rain, thanks in part to a temperate growing season. The countdown to Harvest has begun!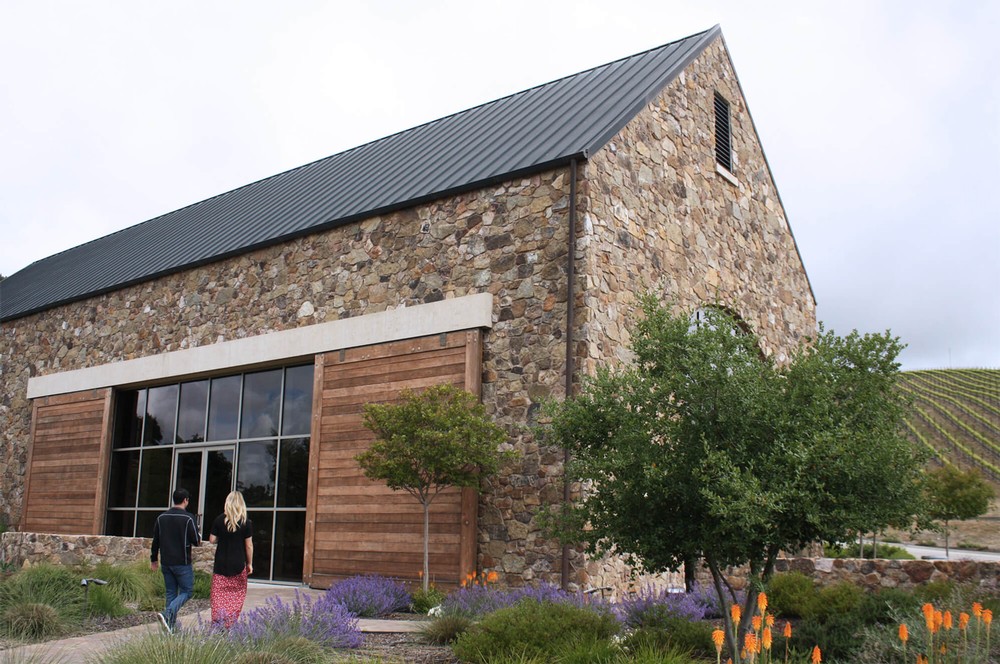 Harvest Tours this September & October
Experience the excitement of harvest at the Craft Winery. This morning tour will start early with a cup of cold-brew coffee. You'll be escorted on a walking tour through our Craft Winery followed by an educational flight of wines at our tasting room bar. This communal tour will be limited to eight people daily. Click here for reservations »

Offered daily at 9am; approximately ninety minutes for tour and tasting
$75pp, complimentary once a year for Wine Club Members.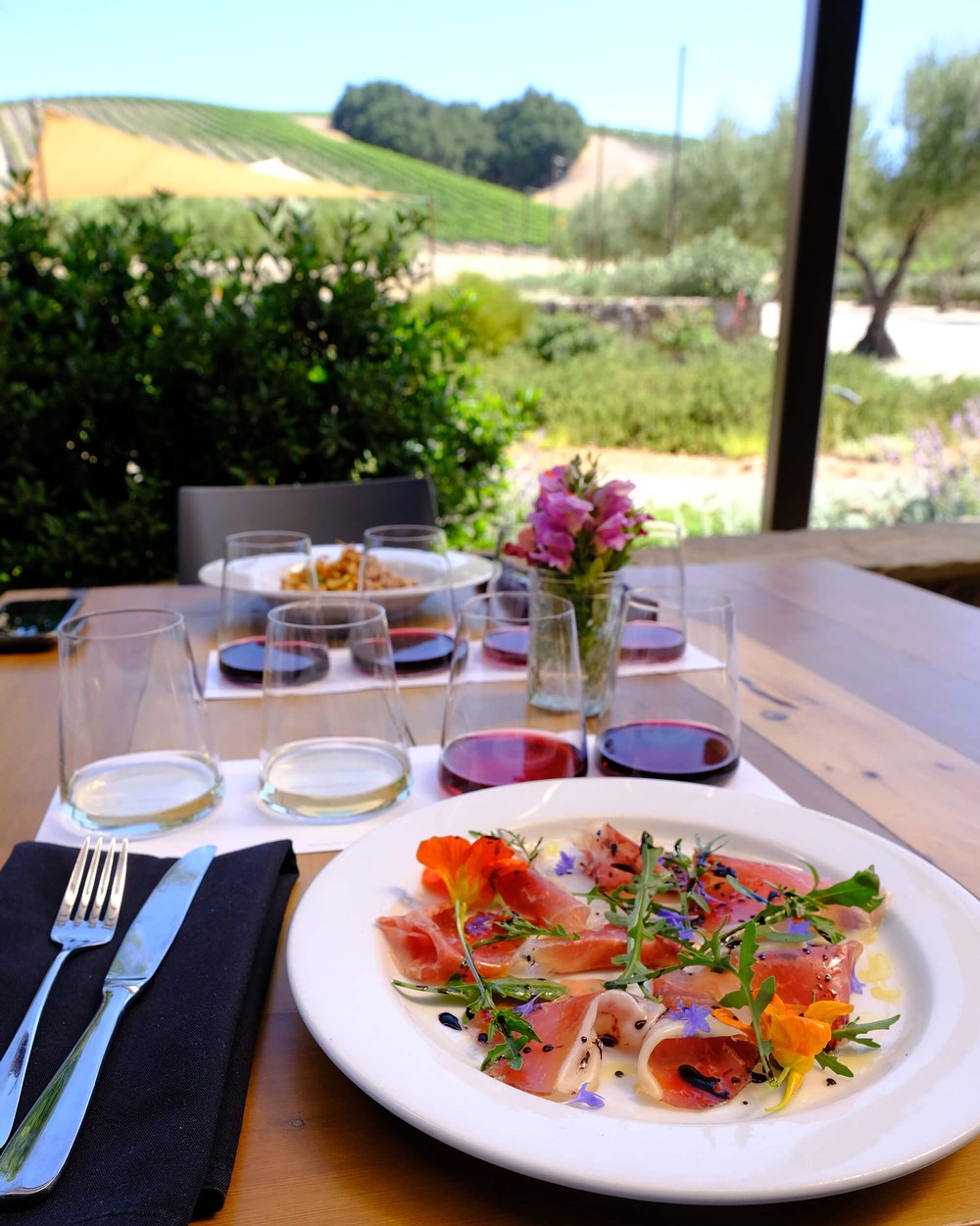 Niner in the News
Wine Enthusiast Magazine
Our 2020 Albariño got a mention in their latest "10 Zesty Albariños for Less Than $40." We expect to be sold out soon, so shop now if you need a summer sipper.
"Albariños tend to be crisp with ripe fruit flavors, have bright acidity and a round mouthfeel, and are often meant to be consumed young. They're perfect on hot summer days, or paired with the brininess of foods like oysters. [The 2020 Niner Albariño has] fascinating tension on the palate, which pops with melon and green apple flavors, as a honeysuckle tone lingers on the finish"
Condé Nast
In early summer Condé Nast also included us in their guide to "Where to Eat, Stay, and Play in Paso Robles"
"[...] book in at Niner, with its picturesque patio overlooking a heart-shaped grove of old-growth oak trees lovingly called Heart Hill. [...] Sip a flight of their sustainably produced wines while enjoying a meal that integrates produce from their sprawling chef's garden and prepare to be wowed."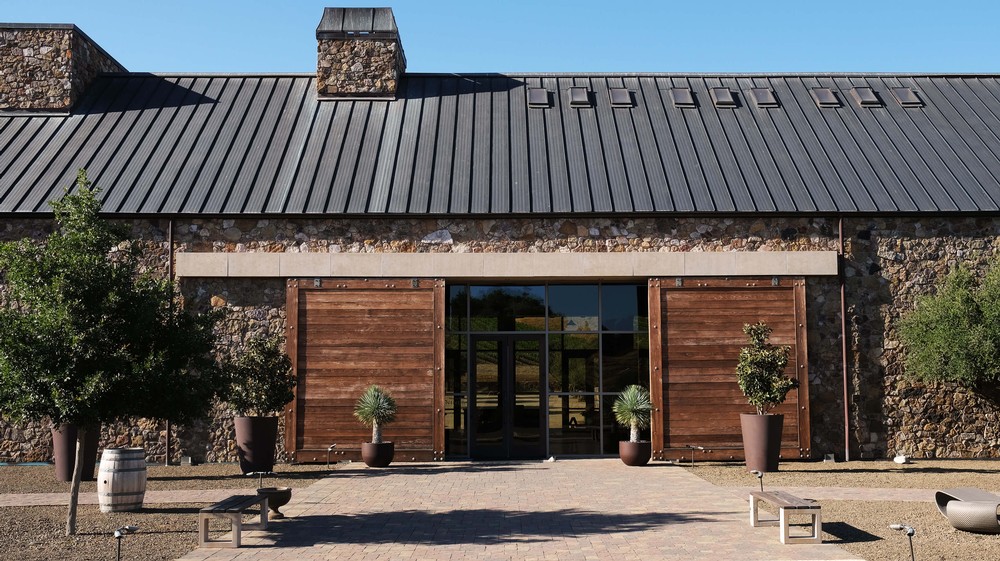 3 Experiences to Book on Your Next Visit
Chef's Garden Tasting
A private, multi-course luncheon paired with exclusive wines and hosted in the shade in the center of our Chef's Garden. The menu and wine pairings change seasonally and are focused on our garden bounty. We offer a single seating for up to four people at 11am Friday - Sunday. $150pp / $125 Club Members
Winemaker's Library Tasting
A guided tasting featuring special bottles from our Winemaker's Library Collection. Each wine comes recommended by our Winemakers. Right now, that includes a 2015 Reserve Cabernet Sauvignon and a 2016 Fog Catcher Magnum, alongside a few other surprises. Offered daily by reservation. $75pp / $55 Club Members
Join us After Hours
Browse our 2021 Events Calender to explore our monthly Supper Club dinners, Club Member Happy Hours and our last Winemaker Dinner of the year. Tickets are limited; Club members can use their membership email address to unlock savings.
Tomato salad with warm almond dressing
We hosted a Winemaker Dinner in July focused on Library Wines from Jespersen Ranch. We had a few vegetarians attend and wanted to prepare a worthy substitute for the Abalone Broth pairing planned for our 2016 Reserve Chardonnay. This tomato carpaccio was absolutely stunning served alongside the wine - the light almond topping mirrored the wine's delicate oak flavors. The Chardonnay's tension and bright acidity were excellent with the yellow and orange tomatoes, and a few leaves from our garden popped against the wine's still youthful fruit flavors.
If you can't get your hands on a Library bottle of our Chardonnay, the newest 2017 Reserve Chardonnay (93 points, Wine Enthusiast) is a worthy substitute.
Almond Dressing
1 cup almond oil
1 cup good olive oil
1x leek, white and light green parts sliced thinly and washed and drained
4x garlic cloves, peeled and sliced thin
½ - ¾ cup Marcona almonds, chopped
Salt to taste
Add all cold ingredients to a saucepot. Cook on low heat until fragrant and leeks and garlic are cooked through. Remove from heat. If making in advance, temper the condiment to room temperature or barely warm before using (warmer will make it more fragrant).
This is also good drizzled over grilled leeks and onions, seafood, poached chicken and dipping sauce for bread with soft cheese!
Tomato salad
2 lbs large heirloom yellow tomatoes, sliced as thin as possible (we like yellow/orange tomatoes with our library Chardonnay)
Nice salt
Fresh cracked black pepper
Banyuls or other good wine vinegar to taste
A few leaves/herbs/flowers to garnish
Right before serving, slice tomatoes as thin as possible. Arrange around platters, with slight overlap at most (we want as much tomato surface area as possible). Season with salt and pepper and a slight drizzle of vinegar. Then, mix up the condiment and drizzle over the tomatoes to cover. Garnish, if desired, with onion sprouts, radish or mustard flowers (often found wild around town) or society garlic flowers (probably in neighbors flower beds - you'll know it when you walk by, the odor is strong. A little goes a long way).