August 26, 2019 | Wine News
2019 Vintage - What to Expect
We have three very distinct estate vineyards and this year's growing season affected each a bit differently. Before our Winemakers dive into this year's harvest we sat down with them to hear what their expectations are going into the 2019 vintage. The short story: there is potential for a fantastic vintage! Want to see harvest for yourself? Take a Harvest Tour, offered daily at 9am from September - November! Details here »
Jespersen Ranch

"Just four miles from the Pacific Ocean, Jespersen is defined by cooling morning fog, ocean breezes and dark organic clay soils"
In 2019 we saw higher than average rainfall at Jespersen Ranch, starting in winter and continuing into late Spring. Cool, foggy summer weather and more clusters per vine means a later than average start to our harvest season and the possibility of harvesting fruit in November – a rarity at Jespersen Ranch. This week we're starting to sample the grapes in the vineyard to test for sugar and acid levels, which gives us a sense for when we will start harvesting.
Right now we're also seeing flavors in the early ripening clones of Pinot Noir starting to turn from green to fruity as veraison completes. It's looking like we'll bring in our first fruit (Pinot and Chardonnay for Sparkling wine) just after Labor Day.
Varietals Grown: Pinot Noir, Chardonnay, Grenache, Syrah, Sauvignon Blanc & Albarino
First Pick of 2018: August 30th, Chardonnay for Sparkling Wine
Winemaker: Molly Bohlman
Heart Hill Vineyard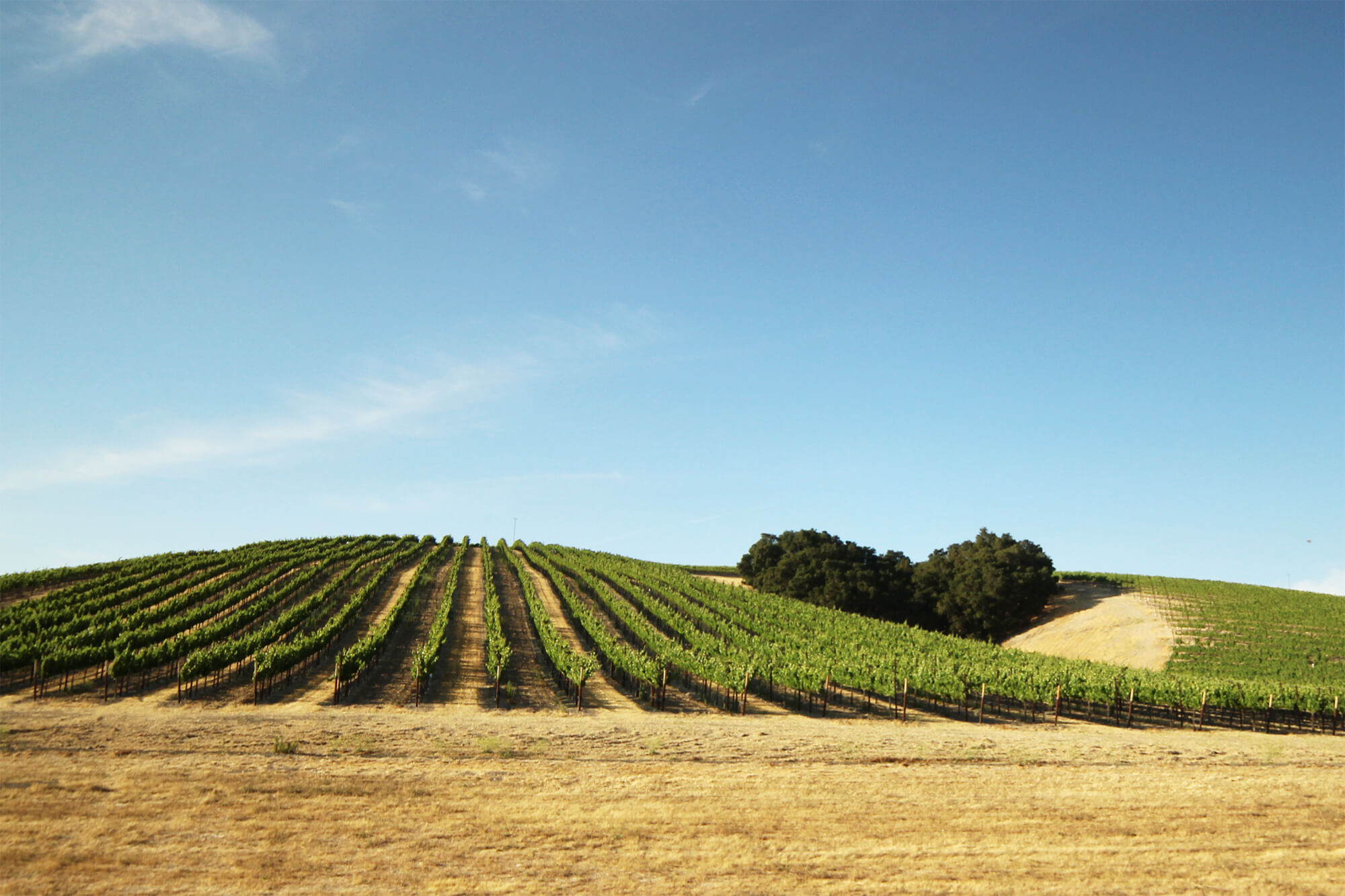 "Steep and rocky hillsides comprised of siliceous shale and smaller pockets of calcareous soil make this site one of the most exciting and diverse vineyards on the Westside of Paso Robles"
This has been one of the latest growing seasons we have seen at Heart Hill Vineyard. The cool spring weather kept most vines in dormancy longer than in past years and was not conducive to a good fruit set. Because of that, we're seeing a fair amount of shatter (loose clusters with unfertilized berries) which gives us the chance for a smaller but more evenly ripened and concentrated crop. Rain and wet soils also allowed nutrients to be mobilized and available for vines, resulting in very healthy canopies with dark green leaves. These large and well-developed canopies are great because they lead to increased photosynthetic potential: basically the vines are set up to power very healthy development in our grapes.
We are set up to have an exceptional harvest, but the biggest curveball for the next few months is Mother Nature. We don't want to count our chickens until they're hatched!
Varietals Grown: Cabernet Sauvignon, Syrah, Malbec, Cabernet Franc, Petit Verdot, Grenache, Merlot, Mourvedre, Grenache Blanc, Roussanne, Marsanne, Zinfandel
First Pick of 2018: September 18th, Marsanne, Merlot & Cabernet Franc
Winemaker: Patrick Muran
Bootjack Ranch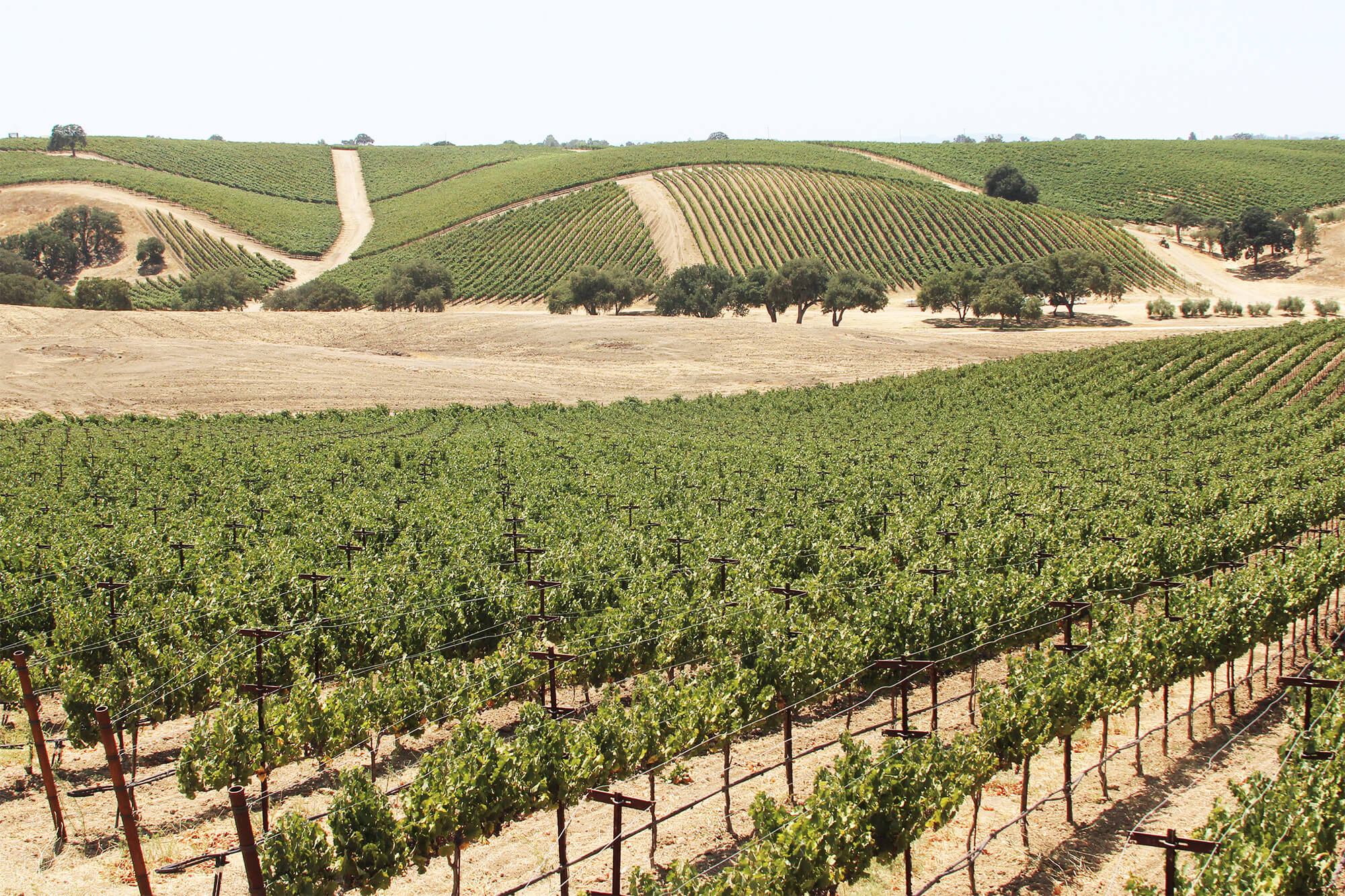 "Warmer than Heart Hill, Bootjack Ranch's hot growing days and dusty soils create a unique chance for bright fruit expressions"
The growing season at Bootjack Ranch has been slow and steady this year. Cool spring weather and heavy rains were much appreciated as the terrain here can be extreme: we have wide temperature swings and devigorating soils. Aided by our 20 years of experience at this site, this year we took that momentum and focused on making smart vineyard decisions. We ensured that our vines were in balance, clusters were well spaced and the canopies were healthy.
We've now pushed past the summer heat and are perfectly staged to take advantage of a later harvest. The fruit at Bootjack Ranch will welcome the cooler temperatures that come with Fall and continue to develop flavors and structure.
Varietals Grown: Cabernet Sauvignon, Cabernet Franc, Sangiovese, Merlot, Malbec, Barbera, Carmenere, Petit Verdot
First Pick of 2018: September 12th, Merlot
Winemaker: Patrick Muran