January 1, 2016 | News Restaurant
Planting the Seed: A Chef's Garden
"I do not proclaim to be a gardener of any sort. As a kid, my mother doled out punishment in the form of weeding in the garden. Not an auspicious start to a love of gardening."
My husband of 23 years loves to garden, thus keeping me out of it for all of these years. That being said, I have much to learn. Over the last few months, I have watched the infrastructure of the garden at Niner Wine Estates evolve. The hillside cleared with large equipment, masons constructing stone and steel walls and now the irrigation and soil are being put in place.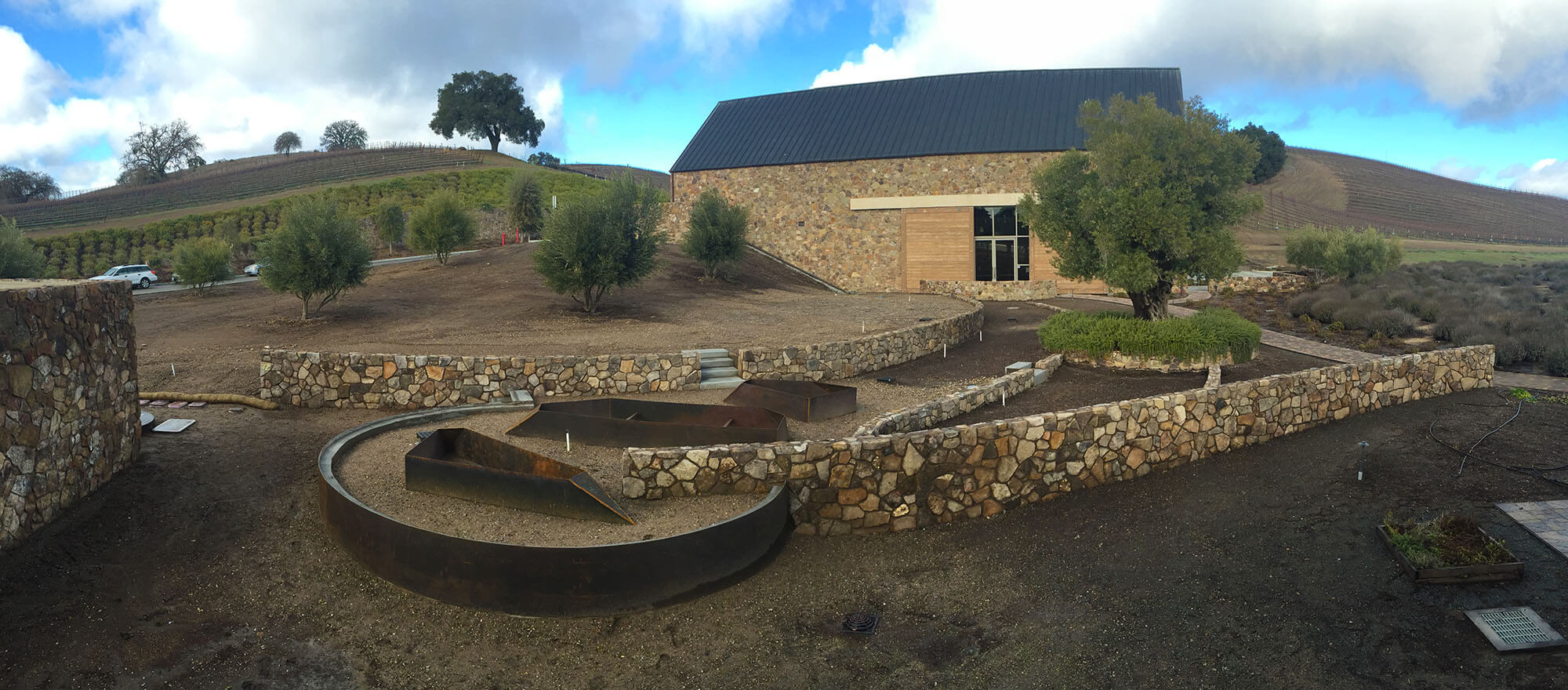 Almost finished: WALLS & RAISED BEDS AT THE BEGINNING OF JANUARY

I have been on the receiving end of a garden most of my cooking life. I know how to create and utilize what a garden produces. In fact, I love starting with a mystery basket of produce and building a great meal from that angle, rather than the protein being the focus.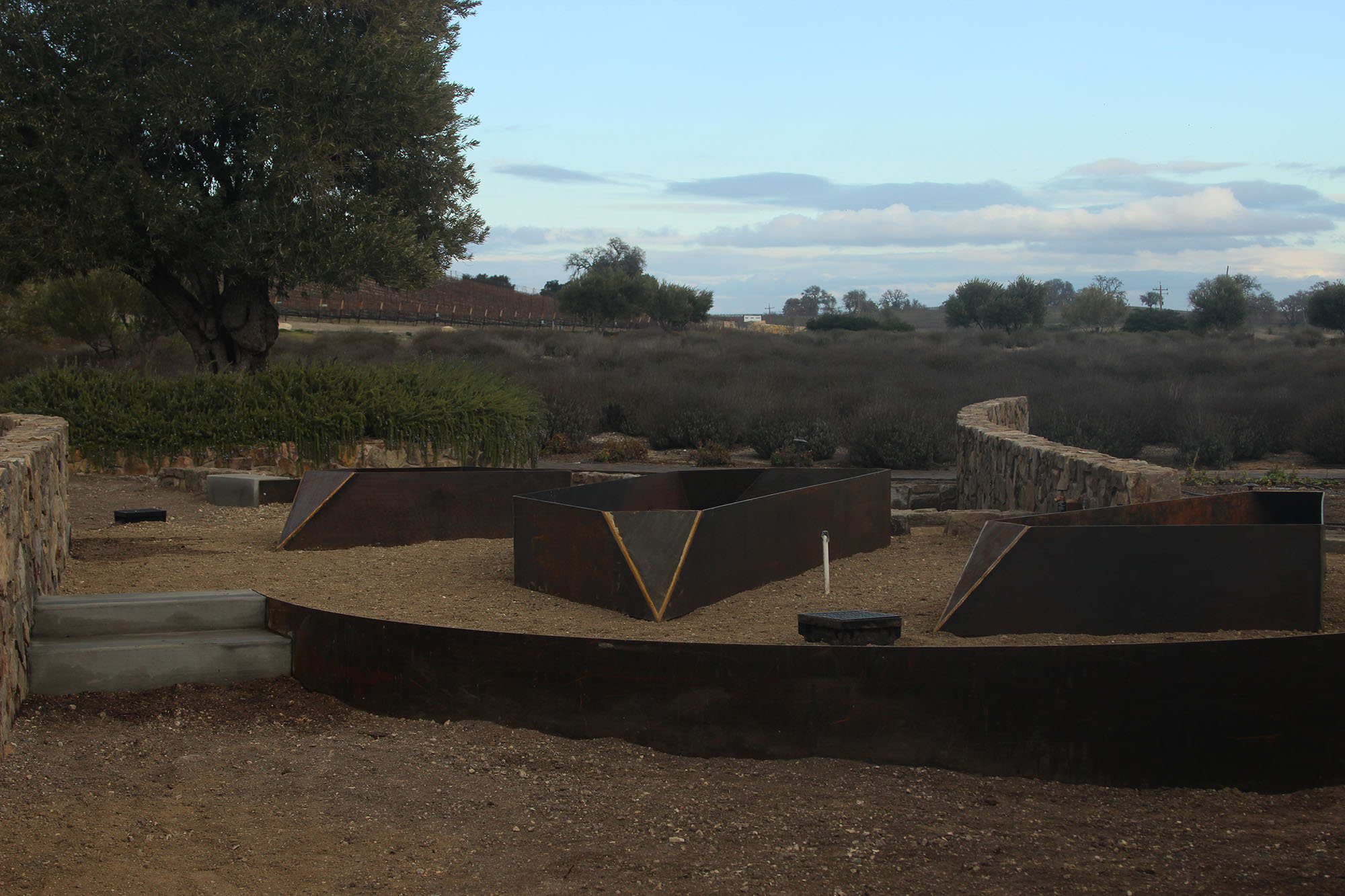 Close of up raised beds, soon to be planted with a winter crop



I love the fact that what is perfectly in season is just what I am craving. In the winter I crave the hearty, rib sticking vegetables. Parsnips, sweet potatoes, winter squashes, potatoes and beans. In the summer I crave the vegetables that are more hydrating –summer squashes, tomatoes, eggplant, peppers and cucumbers.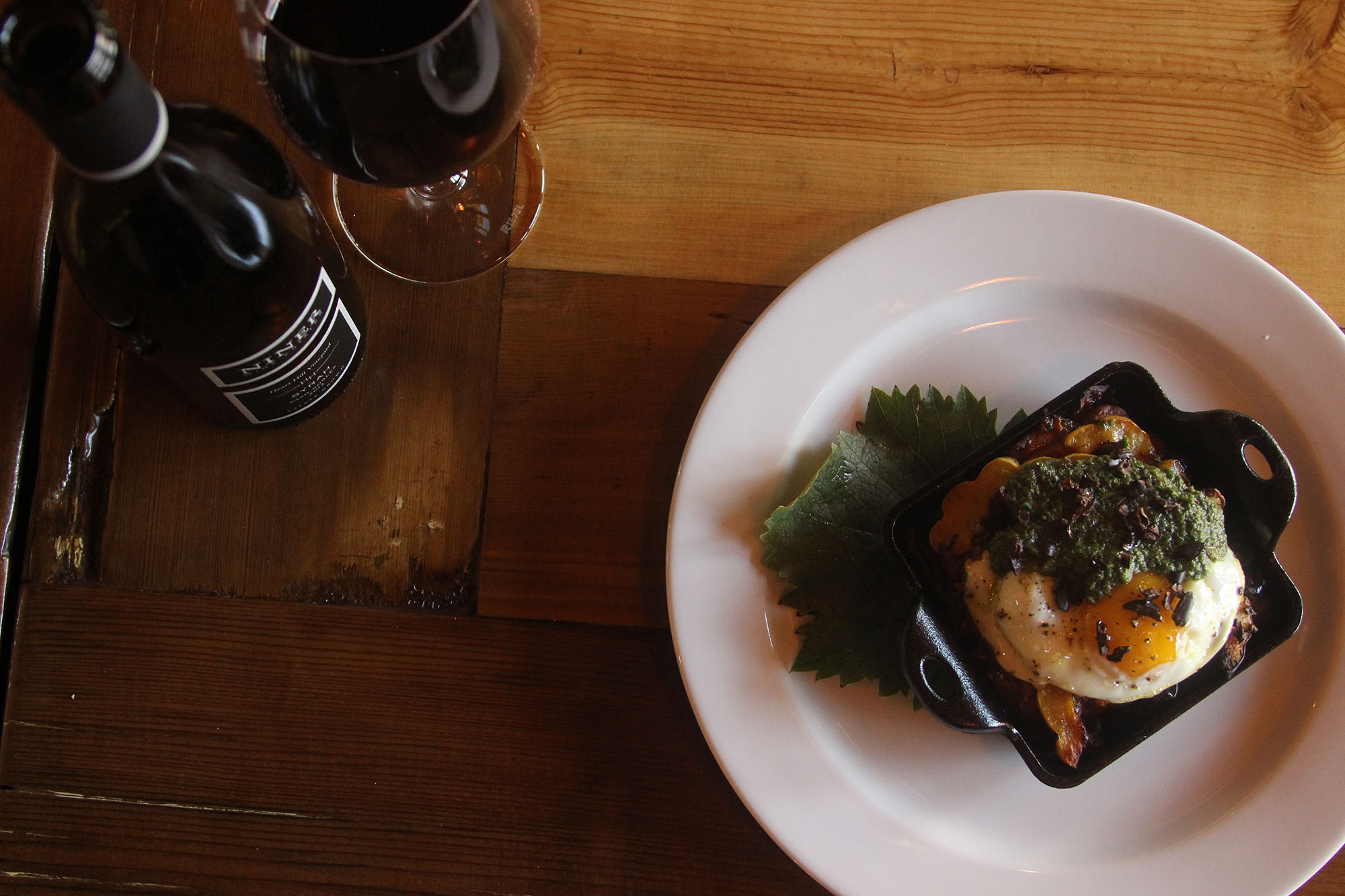 A hearty winter dish featuring farm fresh eggs from our chickens

In just a few short weeks, we plant a myriad of seeds and seedlings that are hearty enough for the winter weather in Paso Robles.
That is the day that my job as a chef changes in a profound way.
What those changes are – well, we just have to wait and see what Mother Nature and the garden sends our way. I am sure this will be a garden of epic failures, monumental triumphs and little blasts of joy and wonderment, as I learn and grow with the garden.
I am very excited about this New Year and the new garden! Stay tuned for more updates as they come.
Maegen Loring
EXECUTIVE CHEF