January 12, 2018 | Andy Niner
Donations in 2017
Three years ago we decided to make a change to how we approached philanthropy to increase our impact in our community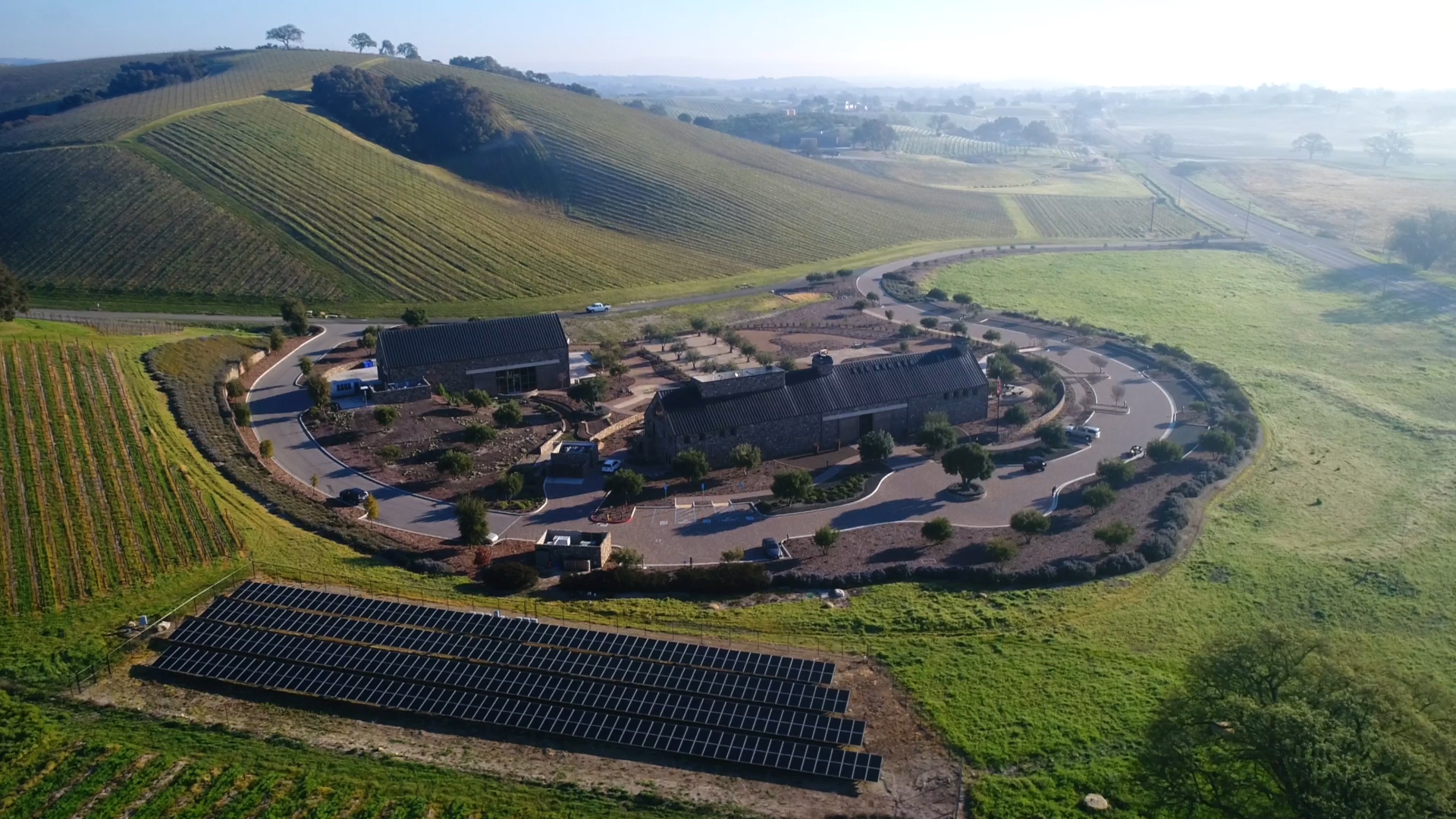 We Need Your Help in 2018!

Any charities in San Luis Obispo County that you think would benefit from our support? Click here to tell us. Last year we partnered with the SLO Symphony after feedback from our customers, so we're listening!
Before 2014 we took a passive approach to fund-raising, responding to many requests for 1-2 bottle wine donations. There was nothing necessarily wrong, as we were donating a lot of different organizations all of which seemed to do good work. We came to question whether we could invest the same amount of donation dollars to increase our impact. Now we take an active approach, giving more money to fewer organizations with two programs: a new Employee Giving Program and the Mystery Case Sales.
Our goal is to find organizations in our community that are making an impact and give them each a substantial donation. Since making the change we've given a total over $215k to different organizations in our region, all of which we are very proud to support. For those of you looking to make donations in the New Year, we'd strongly encourage you to consider one of them. At the winery we give back in two defined ways:

Employee Giving Program
In 2017 we debuted a new facet of giving: the employee giving program. As a family company we want to support the community where we live and work and there is no better way than to empower our employees. As a result, each full time employee here at NINER chose an organization that we the family would donate to in their name. The organizations follow:
» must! Charities
» Vineyard Team Educational Scholarship
» Shell Beach Elementary PTO
» Studios on the Park, Inc.
» Hinds Hospice
» The Williams Syndrome Assocation
» The Givefitness Foundation
» Operation Homefront
» The Land Conservancy of SLO County
» Planned Parenthood Federation of America
» Juvenile Diabetes Research Foundation
» North County Dance and Performing Arts Foundation
» Transitions Mental Health Association
» Valley Childrens Hospital
» Community Action Partnership of San Luis Obispo County

Mystery Case Fundraisers
Each year we also raise funds by selling cases of wine for ~$150 and donating the proceeds to a given charity. These fundraising sales have become so popular that this year we sold out in less than 45 minutes after each announcement! Each year we choose 2-3 organizations to partner with and announce the Mystery Case special to our mailing list to give everyone a chance to participate. Last year we debuted a new feature and allowed our Wine Club to vote for a charity of their choice for us to support - SLO Symphony was the winner and we sold Mystery Cases to benefit them in October!
» San Luis Obispo Symphony
» One Cool Earth
In addition to the two methods listed above we also donate event space to local non-profits, wine to silent/live auctions and other small gestures throughout the year. In 2017 these donations totalled $148,475 and we want to give a very sincere thanks to everyone who participated in our fundraising this year, and please click here to let us know who you would like to see us support in 2018. Happy New Year!
The Niner Family
pam, dick, katy and andy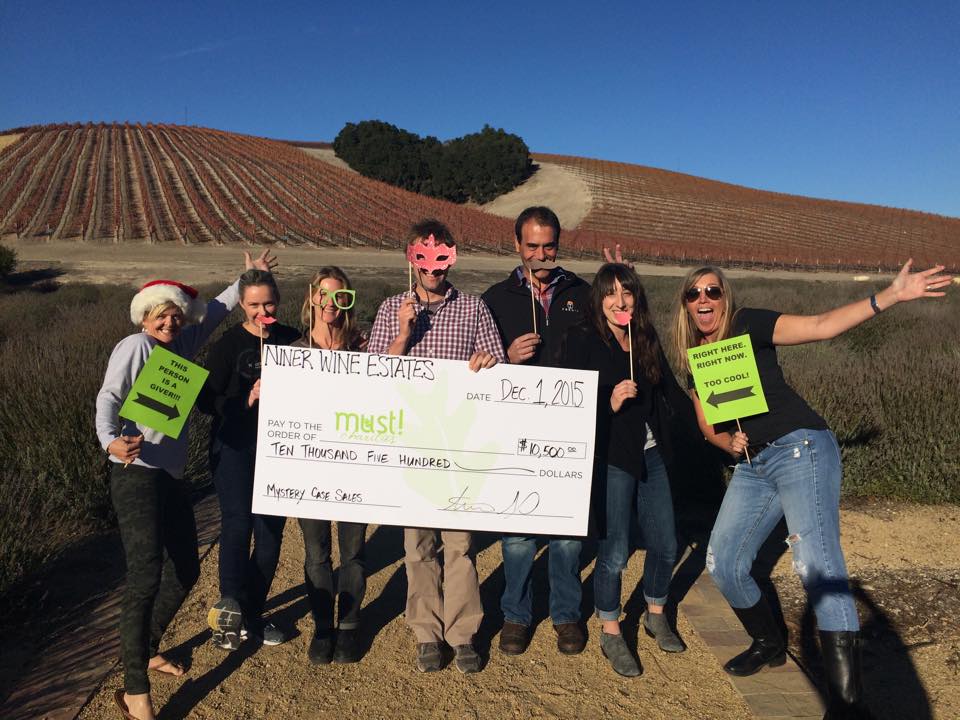 2015: PRESENTING TO MUST! CHARITIES AFTER A SUCCESSFUL MYSTERY CASE FUNDRAISER