November 20, 2015 | Wine News
Harvest 2015
Winemaker Patrick Muran shares his thoughts on this year's harvest
"I'm getting older and hopefully wiser; if not, I at least have more patience when it comes to winemaking.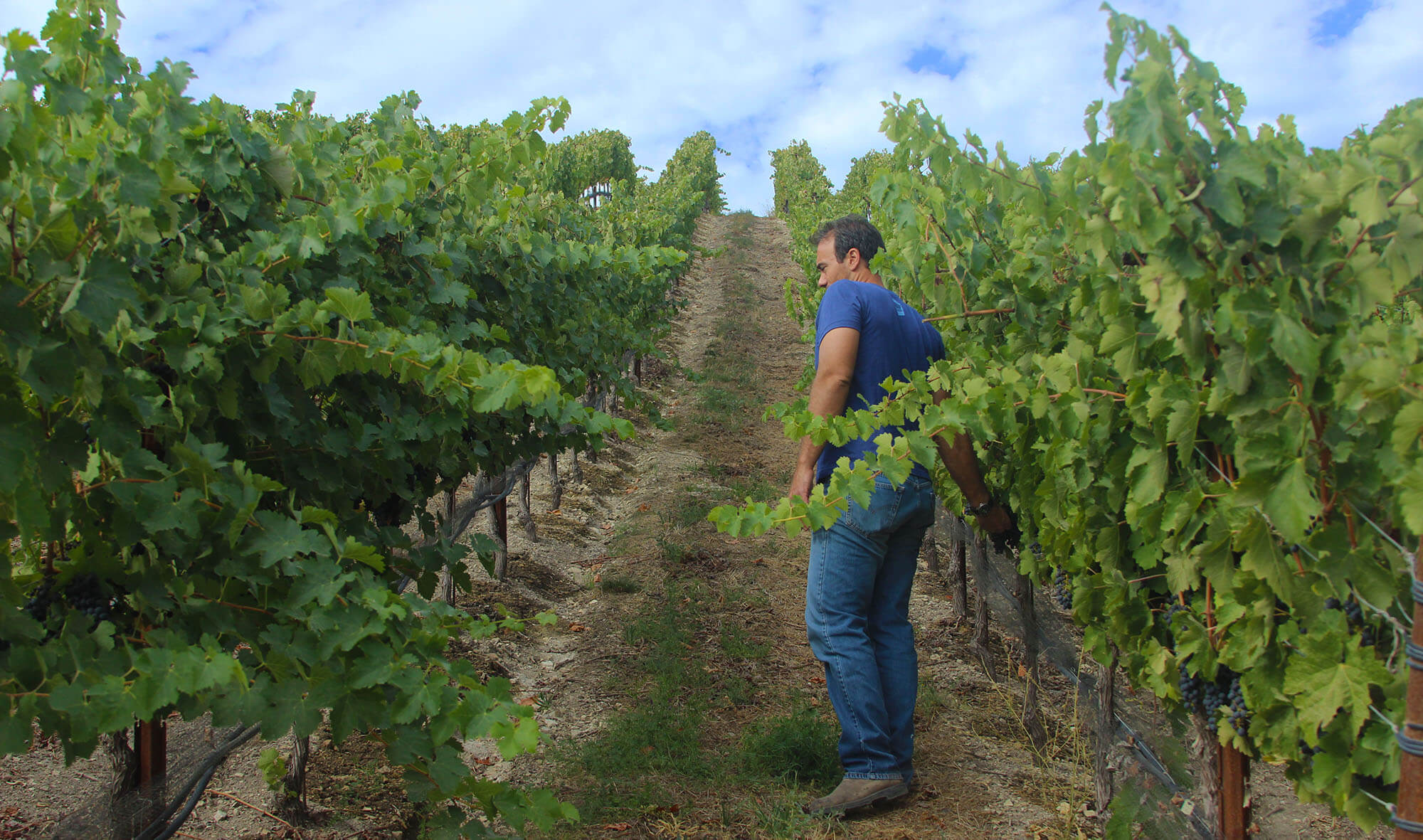 patrick checking in on heart hill vineyard syrah near the end of october
I have spent a fair amount of time in and on top of the ocean learned that the ocean teaches - mainly with sticks and not too many carrots - that you have to pay attention to everything to get an indication of what is to come. I use this philosophy today extensively in winemaking to try and anticipate and predict as best as I can what is coming; and this harvest started a bit out of the ordinary. Mother Nature gave us two easy harvests in 2013 & 2014, and stored up mischief to throw at us in 2015.
With 17 harvests under my belt it is interesting to reflect on how each harvest unfolds with a specific cadence or rhythm. Some harvests are short and compressed with all varieties seeming to ripen at the same time; others are very spread out, with long lulls between grape picks. With the beginning of our harvest starting the second week of August and ending in late-October, this year was short & sweet with a lot of turns.

Video of our last hand-harvest of 2015 - Mourvèdre at Heart Hill Vineyard
It is our 15th harvest at Bootjack Ranch so we know the timing & order of ripening for each variety. They normally line up like soldiers: Sauvignon Blanc followed by Malbec, Cabernet Franc, Merlot, Barbera, Sangiovese, Cabernet Sauvignon and Petit Verdot. This year they lined up like first graders, jostling and getting all mixed up and out of order. This abnormal order forced us to be even more vigilant in the vineyard, staying ahead and watching development. Fortunately, the lower than expected yields gave us even more time to hover over and react in our winemaking.
While we let the dust settle on the 2015 vintage and welcome the cooler weather and remain hopeful for rain, we begin to blend our 2014s. Stay tuned - my trip to Bordeaux, Champagne and Cognac this last spring certainly seeded my mind with some new ideas that will be shared with all, in time."
Patrick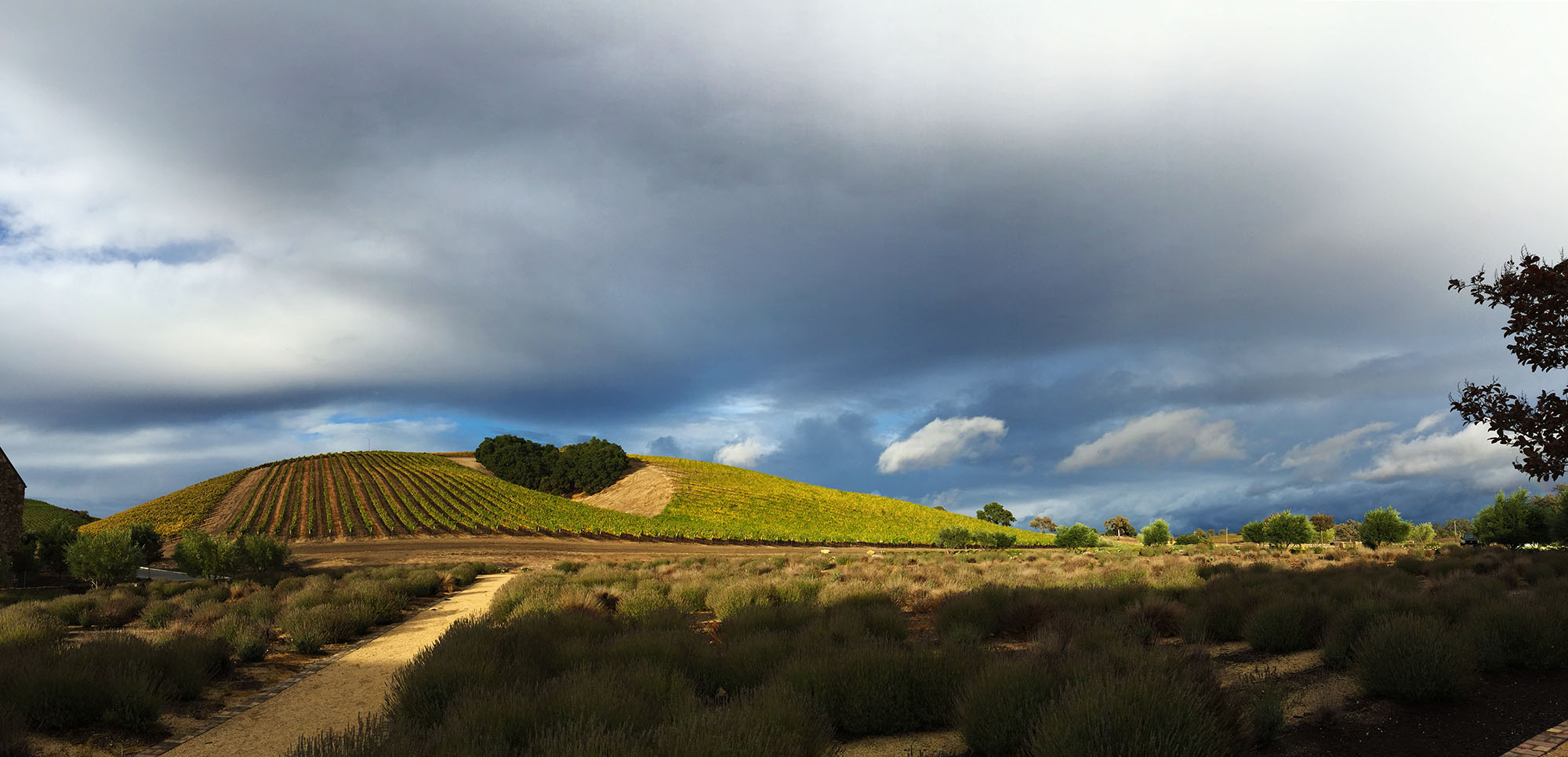 Our first post-harvest rain rolling over Heart Hill in early November