November 13, 2015 | Wine News
Olio Nuovo - What it is, and Why You Need to Try It
This rare type of olive oil is green, spicy, & only here for a few months.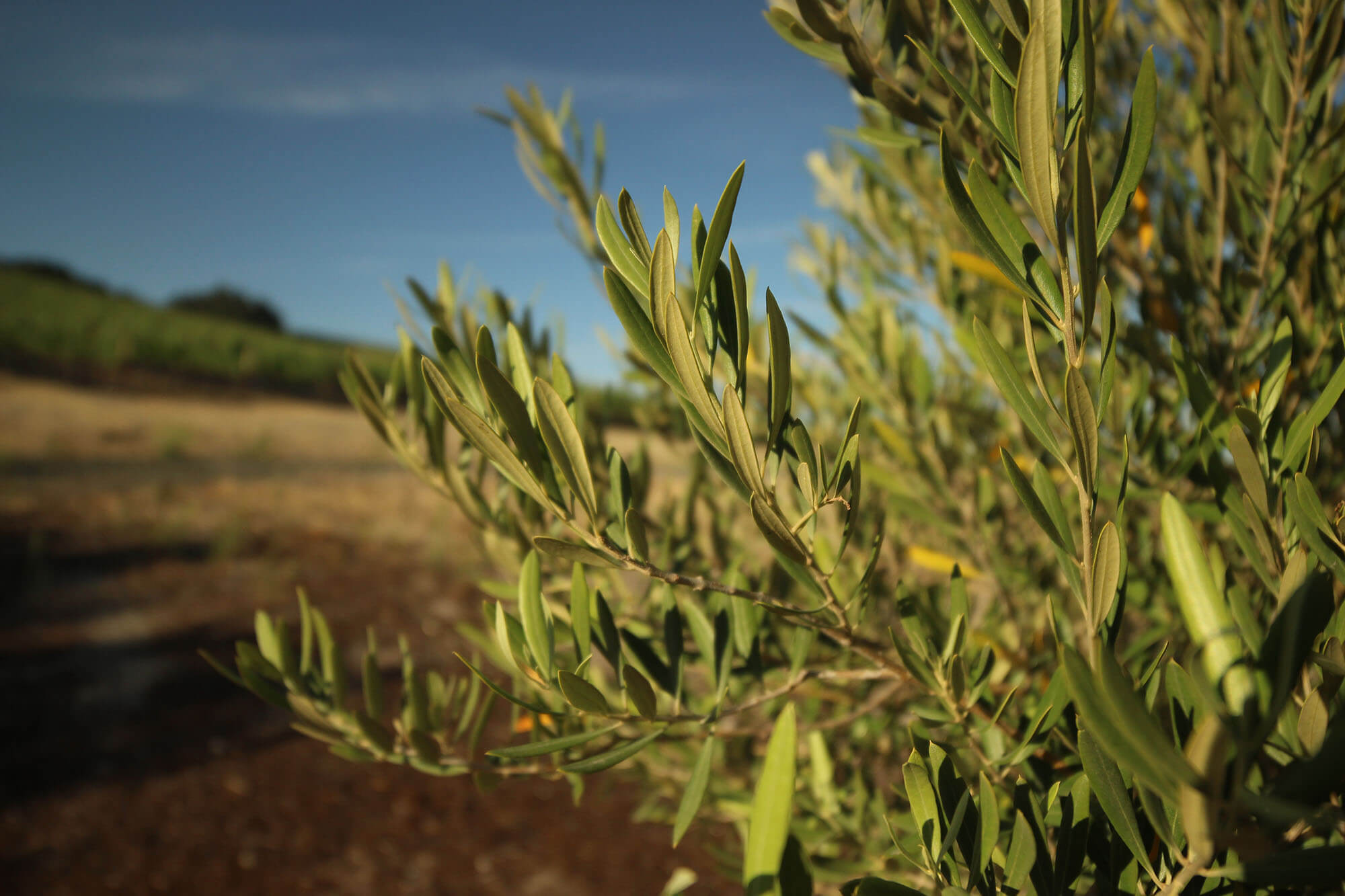 What is it?
Olio Nuovo means "new oil" in Italian and is the first oil off the press each year. In Italy the very first, unfiltered pressings from the year's harvest are bottled and sold as Olio Nuovo. Prized for its vibrant color & bright taste, the release of the harvest's first oil is met with celebration and is enjoyed immediately! Our pressing in 2015 yielded a bright green oil, with a kick of pepper on the finish balanced by creaminess on the palate.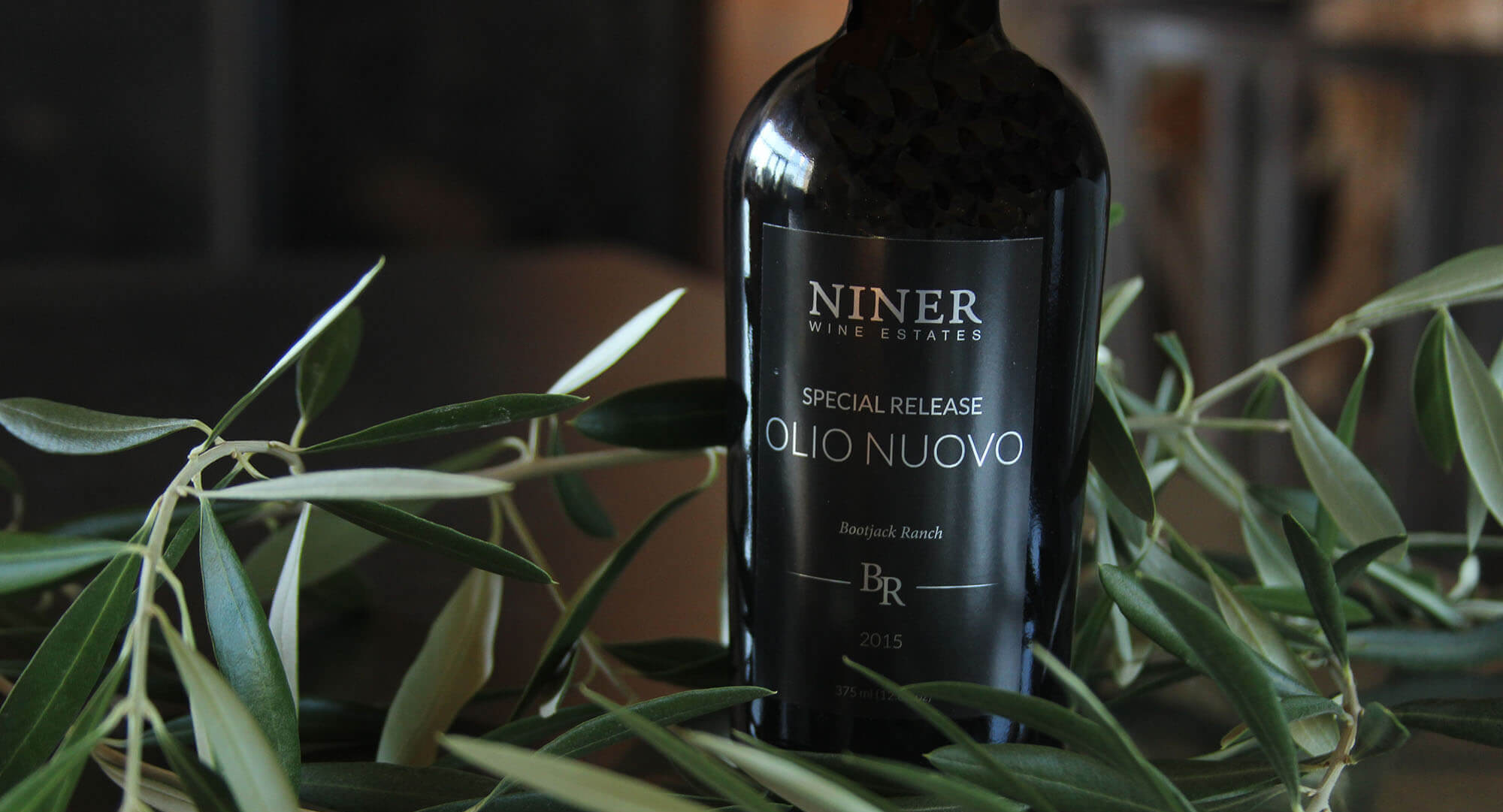 OUR OLIVE GROVES
The rolling hills and warm climate at Bootjack Ranch, our Geneseo District vineyard, in Paso Robles offer pristine growing conditions for our scattered groves of 329 olive trees. We grow four olive varieties: Coratina, Frantoio, Arbequina & Mission (well, to be fair we have only have one Mission tree. But it's there). Our Olio Nuovo is made of Coratina & Frantoio olives (Arbequnia olives tend to be more bitter than spicy when young).
the 2015 harvest
We picked our olives in two passes this year: ¾ of them came in on October 29th, and the remaining ¼ were picked on November 5th. We bottled 20 cases worth of Olio Nuovo on November 5th, and will age the balance of oil in barrels in our cellar for a few months like we normally do. This aging & settling process is how we make our extra-virgin olive oil every year, as it allows the sediment to settle out of suspension creating a smoother, buttery, more traditional oil. Both are great, but because of the limited availability of Olio Nuovo, we are especially excited for this release.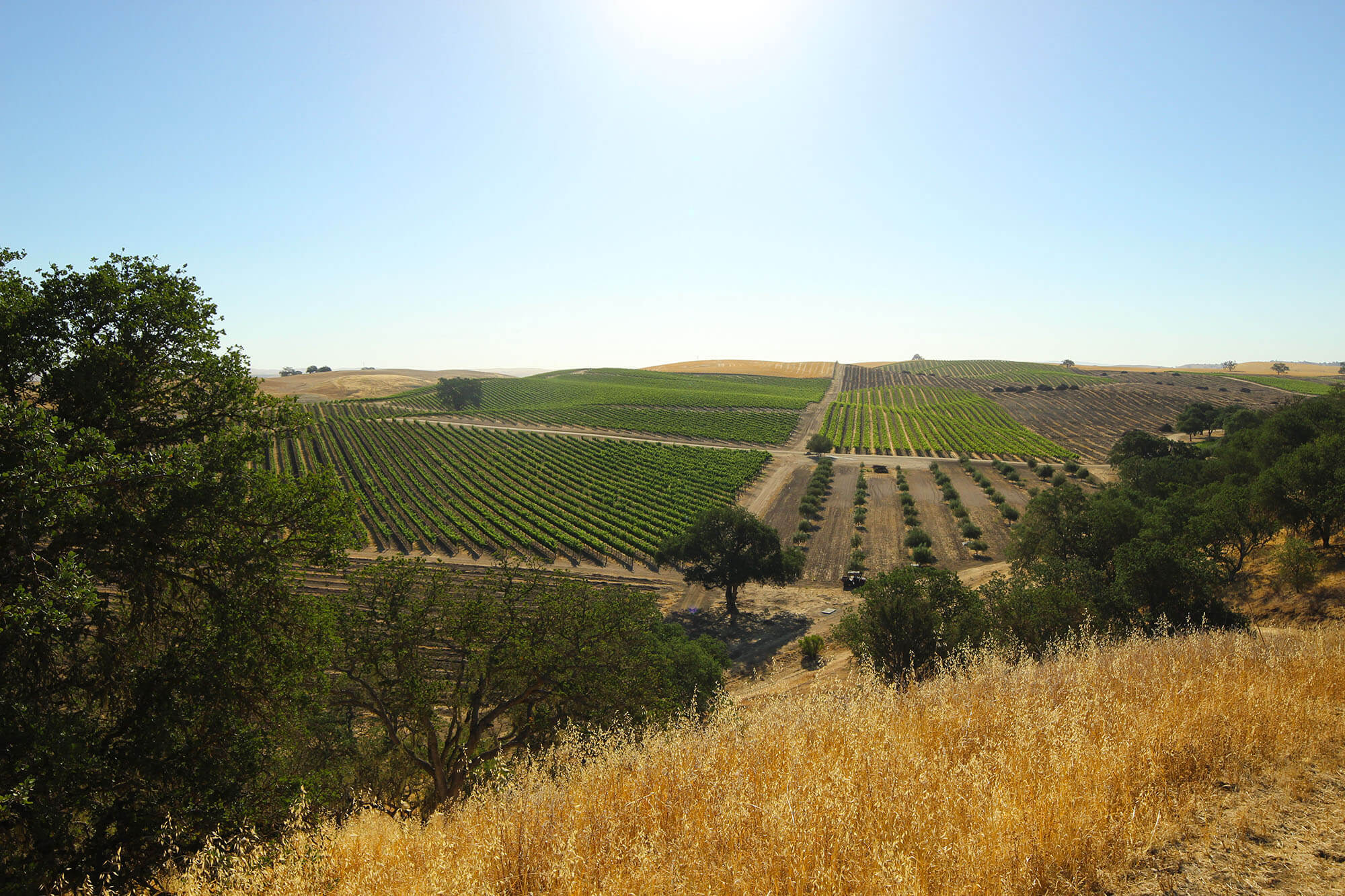 Grapevines & olive groves at Bootjack Ranch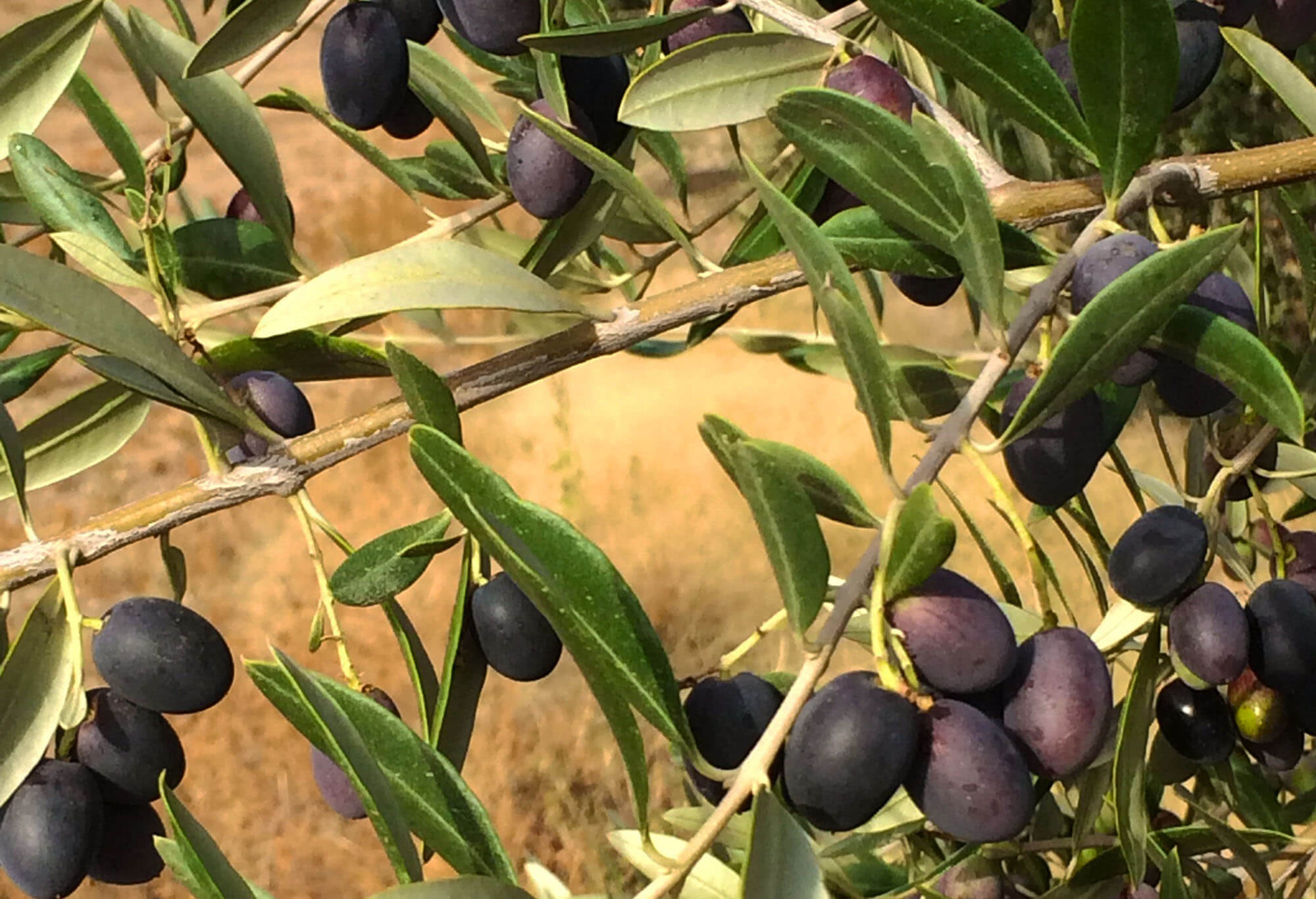 Olives on the branch in mid-October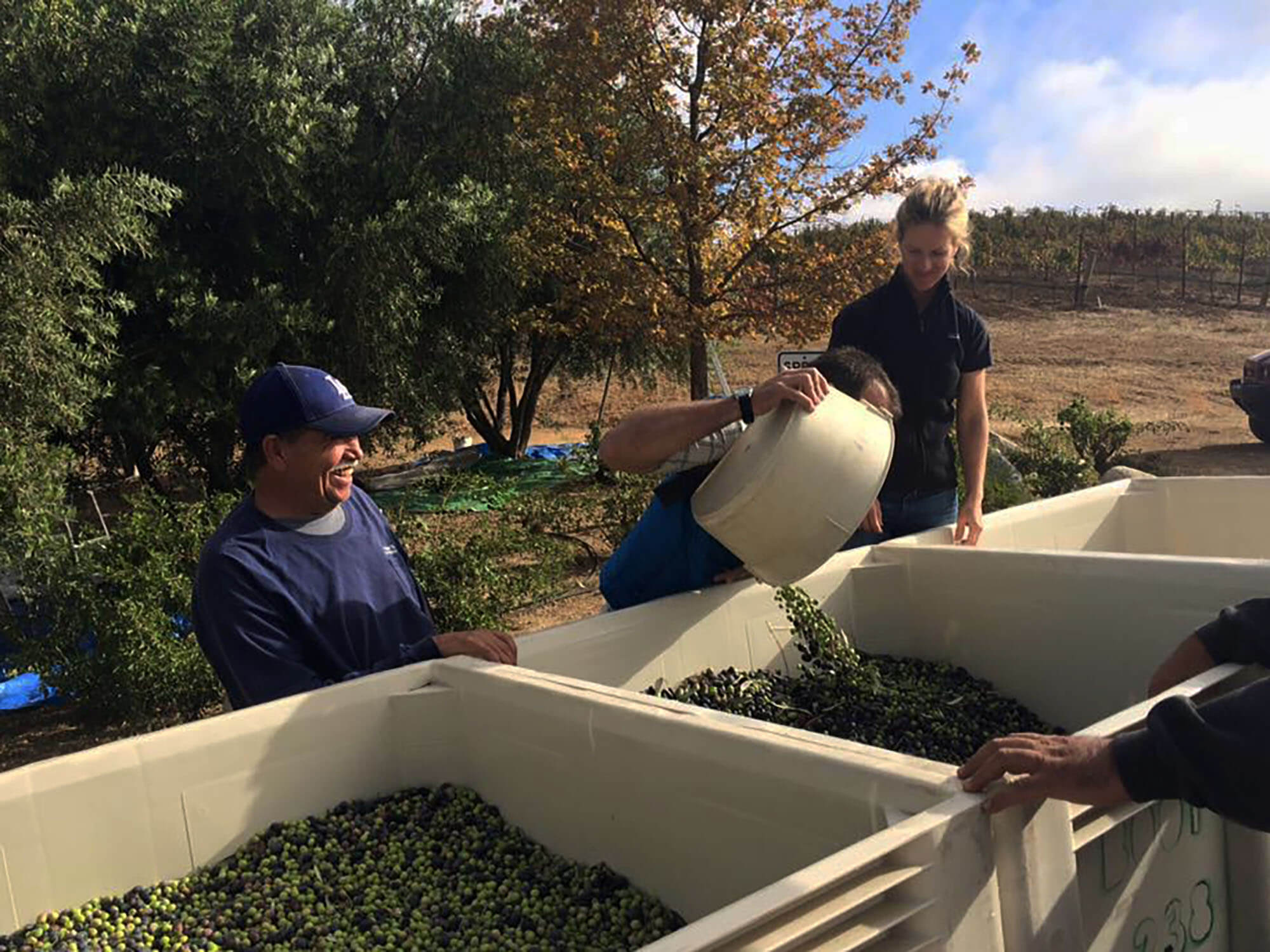 The crew hand-harvesting! Winemaker Patrick Muran dumps his bucket, while Winemaker Molly Bohlman oversees