April 3, 2017 | Wine Club News
Spring Wine Club Allocation - 2017
all the details about your upcoming wine club shipment and our wine club members-only release party in may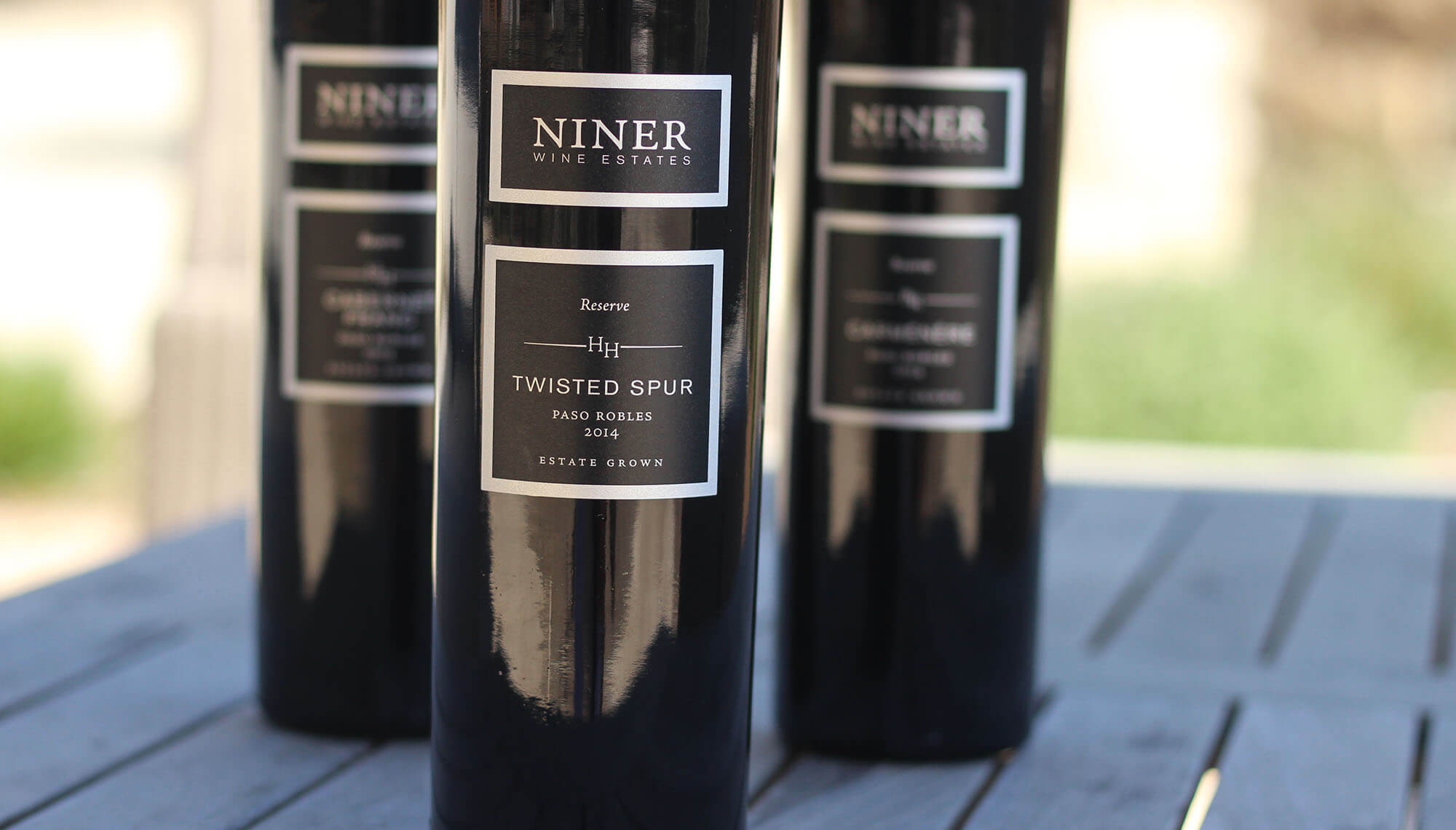 Hi Club Members! ready for your next shipment?

Important Dates

Monday, April 24th - Last day to make changes to your membership

Tuesday May 2nd - your credit card on file will be charged

Saturday May 13th - Tasting Room closed for Release Party. Your shipment will be available for pick-up at our Tasting Room after this date!

Monday May 15th - Wine Club shipments will be sent out. Once the wines have been shipped you will receive an email with your tracking number.
To change any shipping addresses or to update your credit card click here and login to your membership profile. If you can't remember your username or password, please contact us at the number or email address below. Scroll down to see what will be in your shipment!
Twisted Spur, Cab Franc & Carménère
they're back! We have three of our Club's favorite wines packed into a single shipment.
Our Reserve Wines are denoted with a single vineyard designation and a split NINER label and this shipment includes three releases, including the long awaited return of Twisted Spur & our Carménère! This will also be the very first time we've released a single-vineyard Cabernet Franc with this Heart Hill Reserve release. All will be available to taste in the Craft Winery during our Release Party.
QUESTIONS ABOUT YOUR SHIPMENT? Call us at 805.226.4866 or email us at club9@ninerwine.com or if you would like to change club level. Our team strives to respond to all inquiries within 24 hours. However due to the high volume of calls during wine club season, it may take up to 48 hours for us to respond.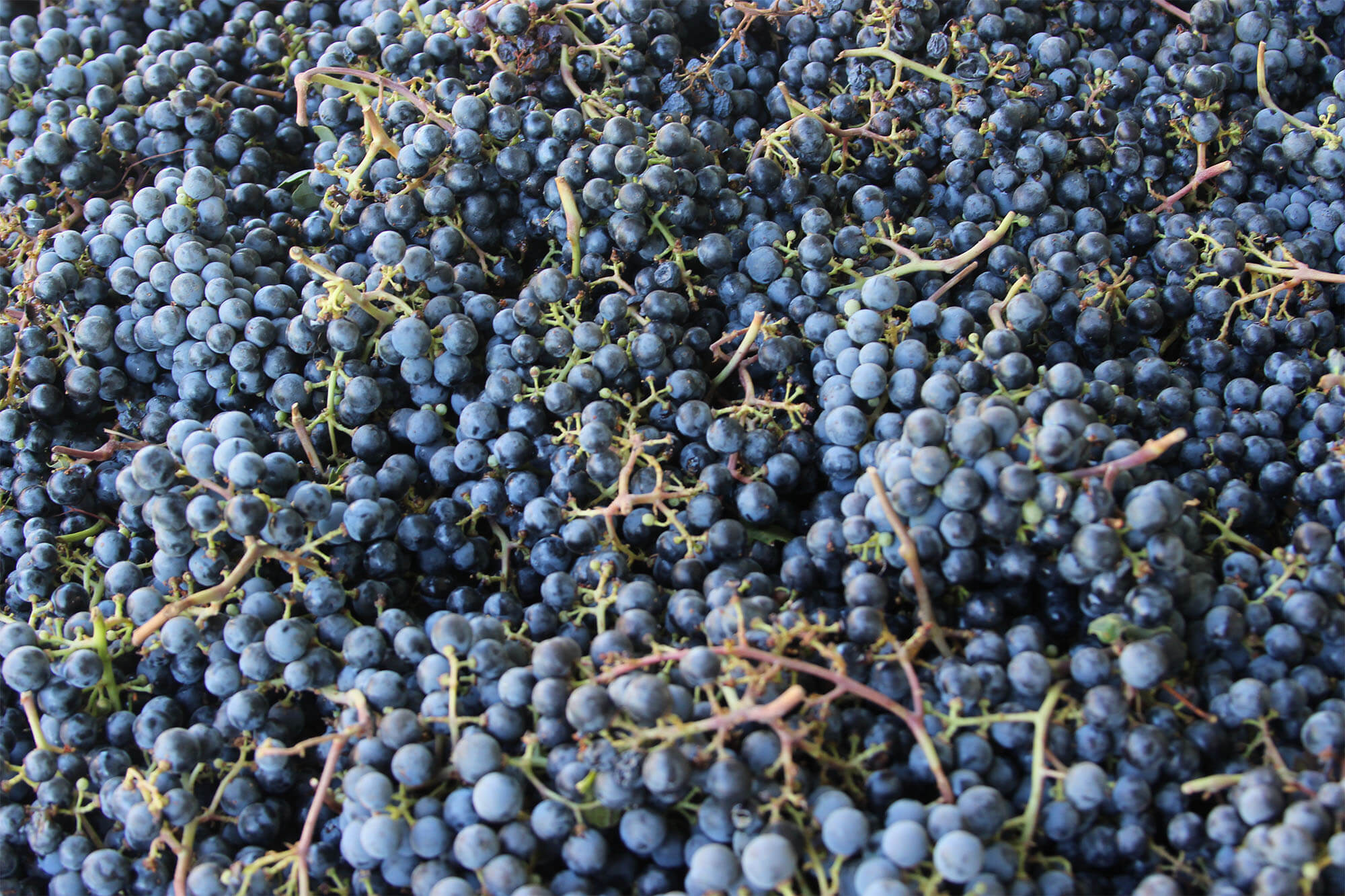 ONYX ALLOCATION
Red Wine Only; no shipping fees
2015 Grenache - $22.5
2014 CLUB 9 Red - $30
2015 Pinot Noir - $26.25
2014 Reserve Twisted Spur - Heart Hill Vineyard - $48.75
2014 Reserve Carménère - Bootjack Ranch - $48.75
2014 Reserve Cabernet Franc - Heart Hill Vineyard - $48.75

total price - $225
Mixed Red & White; no shipping fees
2015 Chardonnay - $18.75
2015 Grenache - $22.5
2014 CLUB 9 Red - $30
2014 Reserve Twisted Spur - Heart Hill Vineyard - $48.75
2014 Reserve Carménère - Bootjack Ranch - $48.75
2014 Reserve Cabernet Franc - Heart Hill Vineyard - $48.75
total price - $217.50
White Wines Only; no shipping fees
2014 Reserve Marsanne, Heart Hill Vineyard - $22.5
2015 Chardonnay x2 - $18.75
2016 Sauvignon Blanc x2 - $15
CLUB 9 White - $15
total price - $105

RESERVE ALLOCATION
Red Reserve Wines
2014 CLUB 9 Red - $32
2014 Reserve Twisted Spur - Heart Hill Vineyard - $52
2014 Reserve Carménère - Bootjack Ranch - $52
2014 Reserve Cabernet Franc - Heart Hill Vineyard - $52

total price - $188 (plus shipping and handling)
ESTATE ALLOCATION
Red Wines Only
2014 CLUB 9 Red x2 - $32
2015 Grenache - $24
2015 Pinot Noir - $28
total price - $116 (plus shipping and handling)
Mixed Red & White
2015 Chardonnay - $20
2015 Grenache - $24
2014 CLUB 9 Red - $32
2015 Pinot Noir - $28
total price - $104 (plus shipping and handling)
White Wines Only
2015 Chardonnay x2 - $20
2016 Sauvignon Blanc - $16
CLUB 9 White - $16
total price - $72 (plus shipping and handling)

Case Club Members
case club members select from all above wines plus the following library releases
2012 Reserve Syrah - Jespersen Ranch - $33.75
2011 Fog Catcher - $56.25
Case Club members please click here to login and select your shipment wines