June 11, 2019 | Wine News
Summer Shipping - Cold Chain
cold chain shipping is a new way to ensure that your wines arrive in perfect condition during warm, summer months
This summer we are excited to announce that we will be using FedEx 'Cold Chain Shipping'. This is a special arrangement that keeps your wine in a temperature controlled environment from our winery to your doorstep. We made this decision for two reasons:
1) Ensure Wine Quality - Wine spoils quickly in higher temperatures and standard shipping is not an option during warm months. We don't want to risk your shipments and made this change to make sure wine arrives in perfect condition.
2) Reduce Our Packaging Use - in years past we have relied on large Styrofoam coolers and ice packs to ensure that your wines arrive safely. That insulation plus standard shipping worked, but switching to Cold-Chain allows us to ensure the safety of your wine and the ability to decrease our footprint.
The map below details delivery dates and cut-off times for ordering by state. Please reach out to us directly if you need to hit a specific shipping date at 805.226.4892 or at orders@ninerwine.com.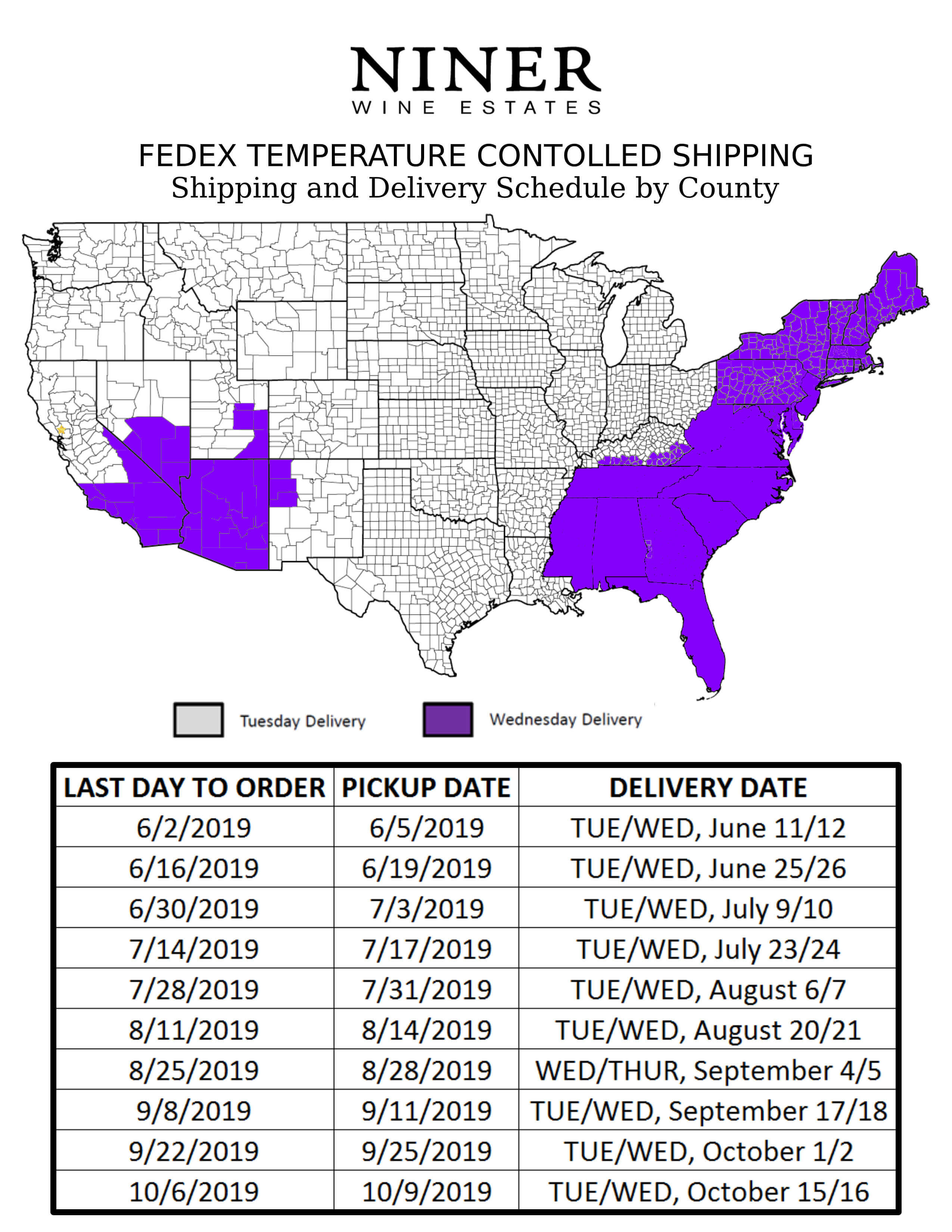 questions?
We are available at 805.226.4892 or at orders@ninerwine.com